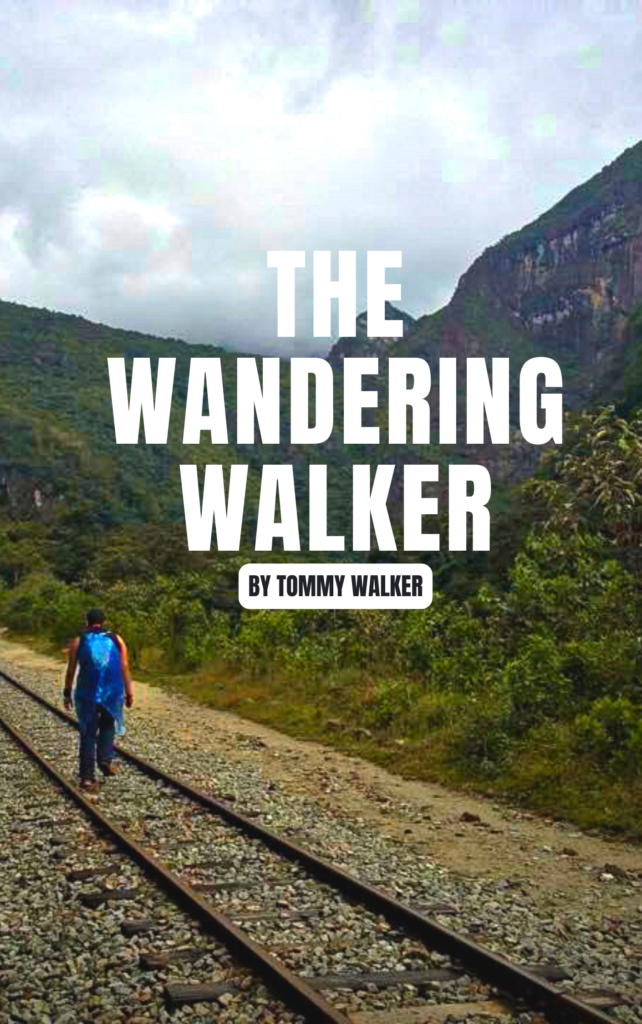 "The Wandering Walker" is a travel memoir re-telling the life of Tommy Walker over the past 11 years, focusing on his epic intrepid journeys around the world visiting dozens of countries, six continents and enduring many wild encounters.

Beginning from his humble hometown in northeast England to exploring the world's most iconic and mysterious places, Tommy's recalls his most euphoric memories and delves into his most life-changing moments overseas. 

From hiking to the heavenly ruins of Machu Picchu, to scuba diving in the Galapagos, visiting Colombia's "Lost City", gazing at the Taj Mahal and riding across the Sahara Desert on a camel, this exciting adventure-laden memoir will give the most veteran of travellers a new wish for wanderlust. 

Yet the wonderful brings the weird and not everything is how you see it on social media. Tommy has taken treacherously long journeys, ate exotic insects in Asia, acted in Bollywood, met Pablo Escobar's brother, travelled solo during the pandemic and much more.

But this still isn't your usual travel memoir, and many of the stories you'll read aren't for the fainthearted.

The book also explores Tommy's intense moments including near-fatal accidents, death, arrests, detention centres, shark encounters, bullets, and war.  From terrifying incidents in Thailand, Hong Kong, Ukraine and Colombia, to a tell-all visit to North Korea, "The Wandering Walker" is a must for those who are searching for a roaring read.

*Due to be released in 2024, copies of this memoir will be available both in selected stores and online, with audio options available.