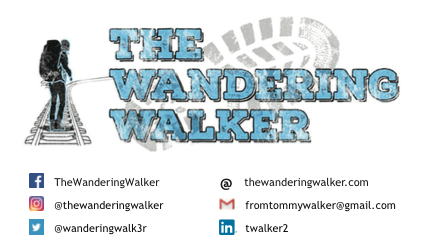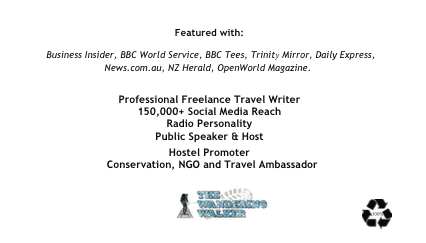 I've been on the road since 2012. I left home to pursue a life and career within working in travel. Since that time I've flew over 90 times, visited over 35 countries whilst backpacking and working. As you can see, I blog regularly but not only for my own blog but for various travel operators and publications. I've written for newspapers and radio shows. Check some examples of my work by visiting Media Portfolio.

I've been working  since I was 17 years old and because of this I have a great, natural work ethic. Basically in short though, I work hard, play hard.  I know how to get a job done and that attitude has seen me be relentless with my travels. All my jobs I've undertaken have been with great responsibility, senior or management roles. Freelancing is something I'm very passionate about as it allows me to manage my own work time.


I administrate over 40 Facebook Groups for backpackers and travellers which are all separated by region, country and destination. You can find these by visiting Groups.
Just to give you an idea, these total to over 120,000 members who are from all over the world. All my posts are seen, but I have to edit, clean up, approve, advise and many more tasks along with my admins that signifcantly help me out. For the past 4 years this has been a daily task if not a full time job!  I have worked with clients previously giving them the platform to promote and get the word out for their travel business, however it has to benefits the members, the company and myself. It has to be relative to what the group is such as Backpacking Europe – all posts need to be relative to travel within Europe.

If there is a project, campaign or deal we can create and grow together then I'm always willing to listen to ideas. I don't mind working on singular assignments,  but ideally I'm looking for long-term relationships working together. I'm going to be continuing hitting the road for a few years yet, blogging and managing these groups will be my work when I travel now. Whatever your assignment, whether its research, reporting, guide writing, photography, social media promotion, marketing, undercover work etc, I'm open to what opportunities you might have.

Report a story? Check on my whereabouts, if I'm in the area, hit me up!
Write for you? I am a freelance travel writer after all, let me write for you!
Interview me? Whether its on TV, radio, online questions or for research let me know.
TV/ Radio Host? I've got experience with the BBC so why not you too?
Become an Ambassador? I'm already an Ambassador for a travel website, I still have room for you!
Press trips? Send me to your or a country and I'll do the work for you.
Volunteering? I'm extremely keen. Hit me up if you want me to get my hands dirty or promote your organisation.
Sponsor me? I'll wear your products, tag them in social media and be like an marketing agent for you. Send me clothes, shoes and a backpack!
Work on an particular assignments? I'm good at researching so if you want something to be written and reported on, lets chat!
Market your company? I can promote your company through my Facebook groups and through other social media channels.
Work for exchange? When I'm on the road, a bit of marketing or a blog in exchange for accommodation would be great! If you want to do the same for free scuba dives, hikes or activities I'm all ears!
Advertise on my site? Join the rest of the growing list!
Affiliate marketing? Lets sell it together!
Further employment? I'm open to what you might want to offer me.
Columnist? I can create an exciting, adventurous column for your publication and bring in a regular audience!
Go undercover?  No joke, I'm good at blending it and would take this opportunity with both hands.

In total there are 150,000 people following me and within my groups.
I have over 10,000 followers on Facebook, Instagram and Twitter combined. I admin several travel groups on FB great for marketing content and promos.
These have over 120,000 members in them, separated by destinations.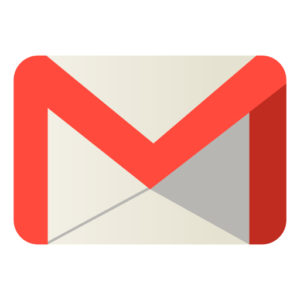 fromtommywalker@gmail.com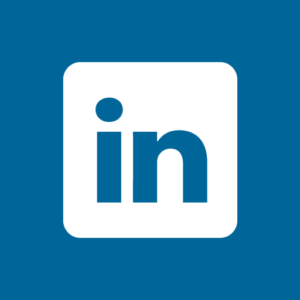 https://www.linkedin.com/in/twalker2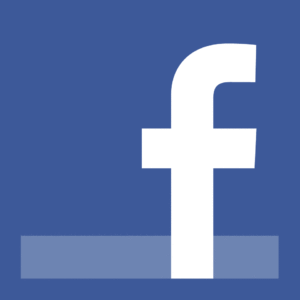 The Wandering Walker Page + The Wandering Walker Group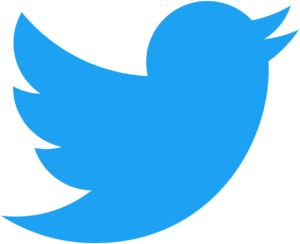 @wanderingwalk3r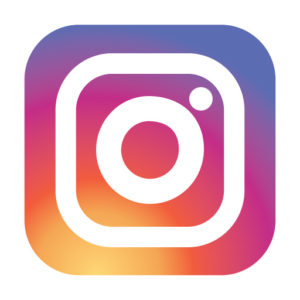 thewanderingwalker