Hong Kong has been all over the news since June because it's endured months of anti-government protests. From millions of peaceful protests to hand-to-hand combat with the Hong Kong police, here is what has happened in-between and until now.
Here's a guide to what is going on.
Hong Kong was once a British colony before being handed back to mainland China in 1997, on the agreement it would be allowed to live with a high degree of autonomy for 50 years until 2047, that had been previously molded under British rule. This is referred to as 'One Country, Two Systems' as Hong Kong keeps its own currency, its own law system, and capitalist society without the rule of communist Beijing.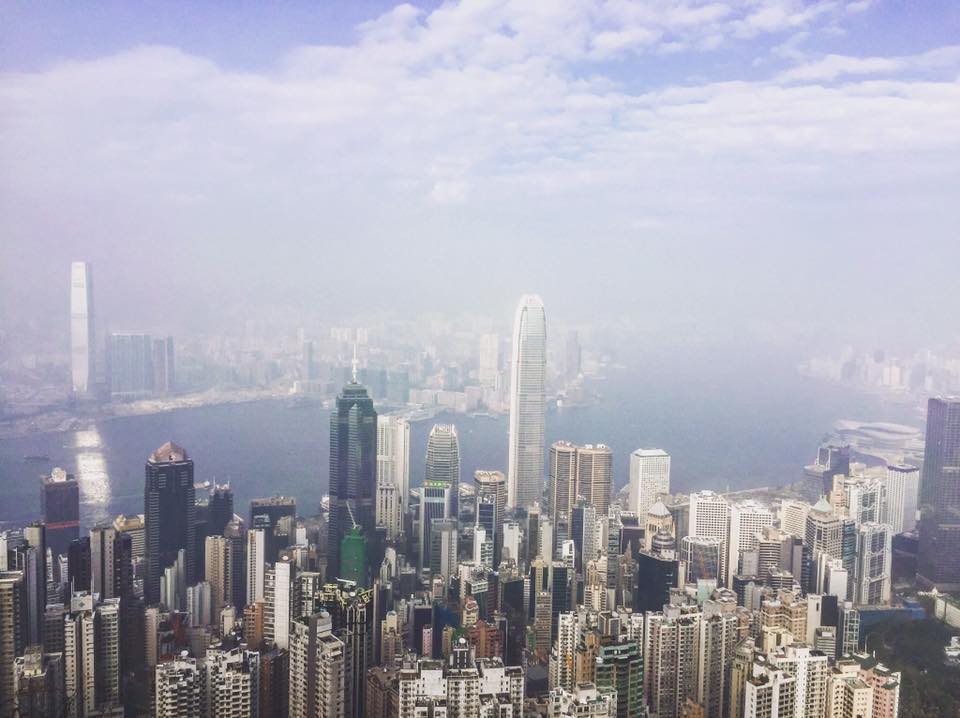 Where did the protests all come from?
The issues began in April 2019 when a controversial bill was introduced that would allow Hongkongers to be extradited to mainland China for trial, decided case-by-case. This threatened the freedom allowed in Hong Kong and indicated the bill would give mainland China more authoritarian control over Hong Kong.
The five demands
The suspension of the extradition bill did not impress Hongkongers, knowing that with Beijing are very much capable of reviving this without warning:
Complete withdrawal of the extradition bill (currently only suspended).
Withdrawal of the describing the 12 June protests as a 'riot'.
Amnesty for all arrested protesters.
An independent inquiry into alleged police brutality.
Universal suffrage for the Chief Executive and Legislative Council elections.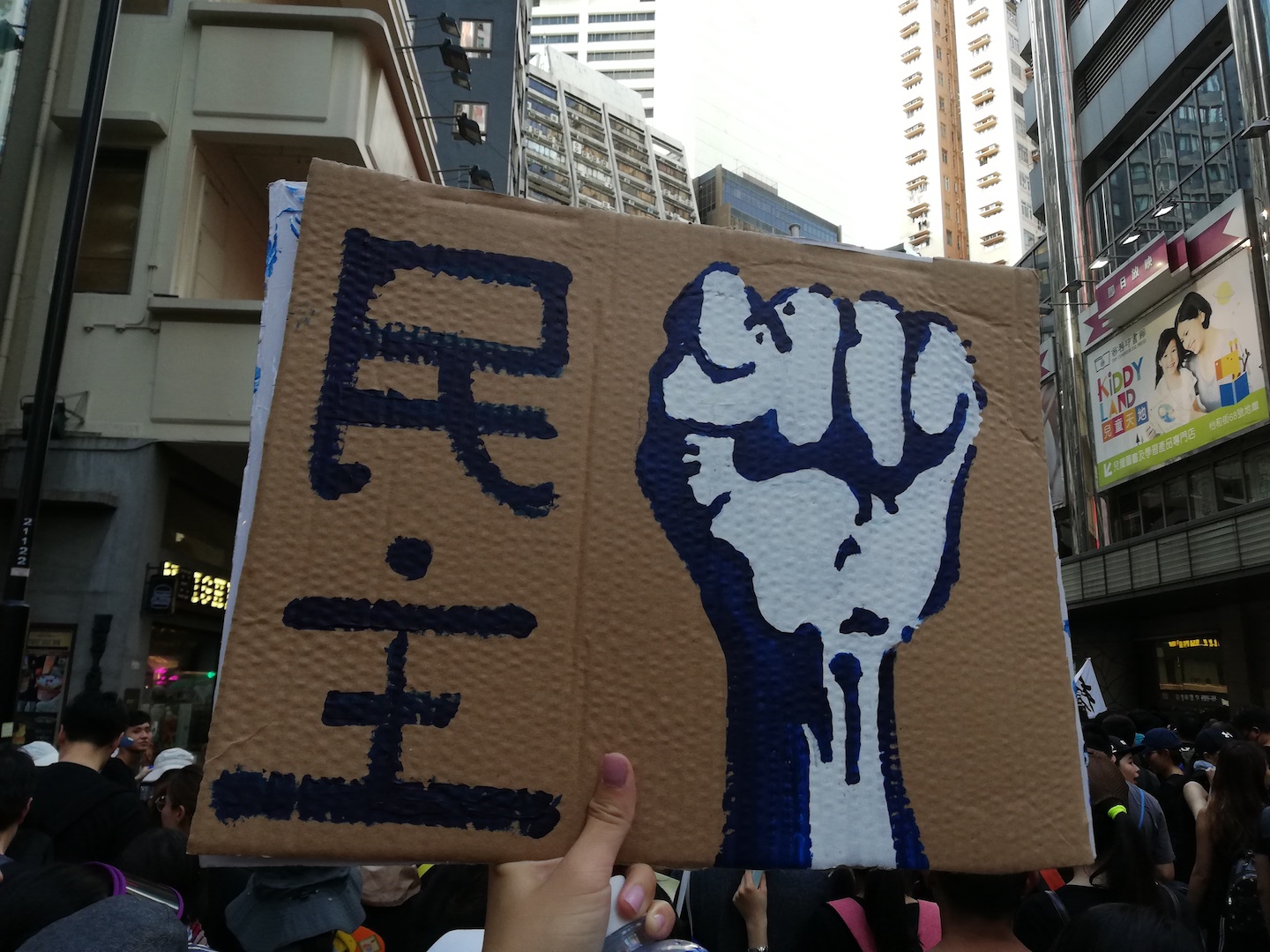 Hong Kong protests
Weeks of protests followed throughout Hong Kong, mostly peaceful in the majority. Millions turned out week after week in support of pro-democracy using slogans as 'Free Hong Kong'.
Protests did inevitably escalate, with the  Hong Kong police – who were accused of police brutality – including tear gas being dispersed, attacks on journalists, excessive force and multiple hospital arrests, taking place on the 12th June.
The Legislative Council Complex aka 'LegCo' – specially built for the Hong Kong legislature –  was historically stormed by pro-democracy protesters on the 1st July.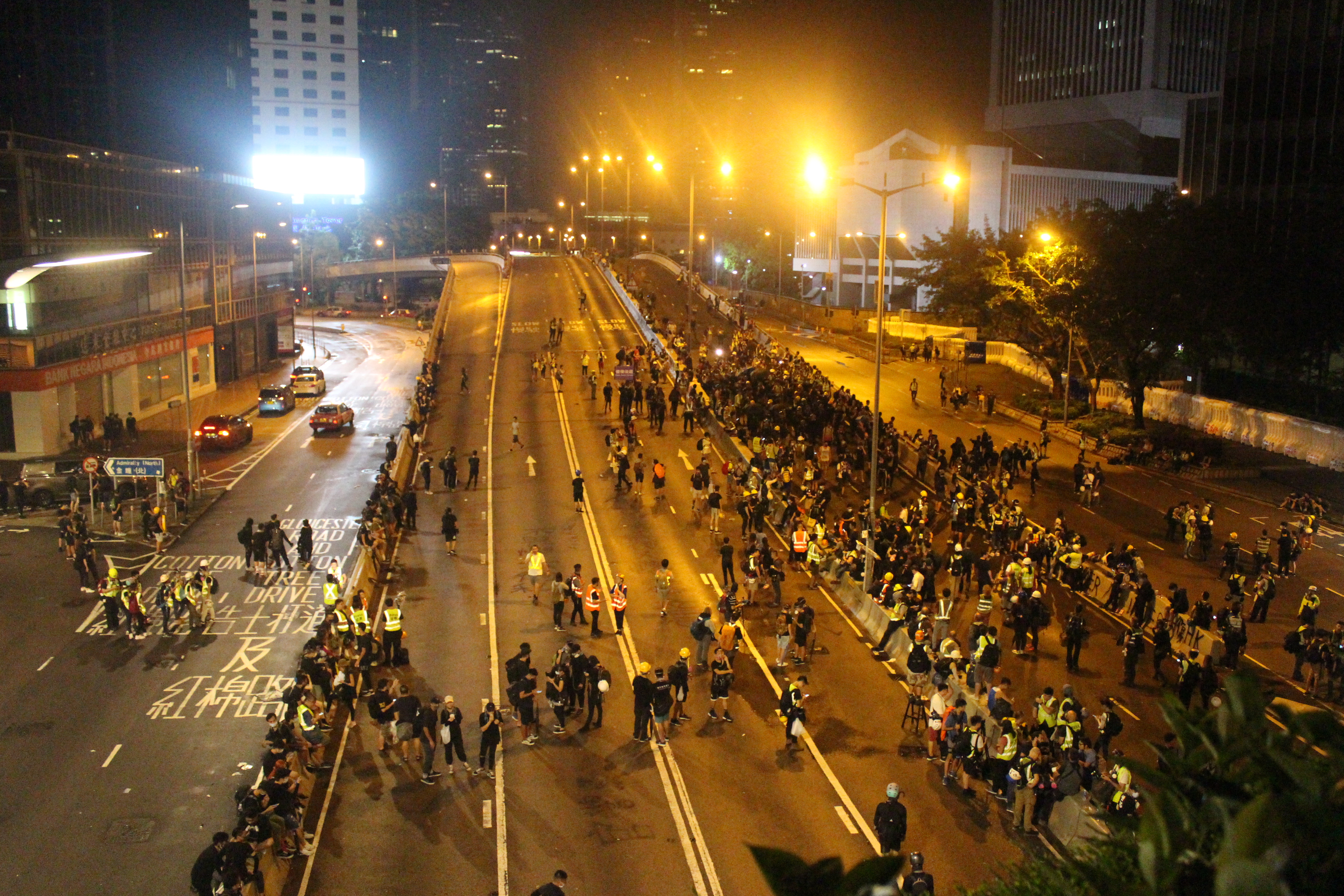 The bill is 'dead'
On the 9th July, Hong Kong Chief Executive Carrie Lam claimed the extradition bill was 'dead', but refused to completely withdraw it. This angered protesters because they felt her words, for example, weren't legally binding and not a guarantee.
Yuen Long
On 21st July whilst the Hong Kong protests continued, pro-democracy protesters surrounded the Hong Kong Liasion Offices in Sheung Wan on Hong Kong Island and defaced the Chinese national emblem.
Whilst this was going on, white t-shirt triad gangs brutally and cowardly attacked protesters going home peacefully in Yuen Long, in Kowloon. This was over 30km away from what was happening in Sheung Wan. Videos of the bloody attacks went viral worldwide, with innocent Hongkongers getting beaten in the Yuen Long MTR station. What made matters worse, corrupt politician Junius Ho was seen commemorating some of the triad attackers after. He is pro-Beijing.
Are you visiting Hong Kong and need travel insurance for conflict zones?

Hong Kong International Airport
Between 12th – 14th August, Hongkongers sat in a mass protest at the airport, crippling flights and causing headlines worldwide. Hundreds of flights were cancelled, with many people stranded waiting on flight updates. Problems were made worse when undercover pro-communist reporters were discovered during the sit-in, as well as initial aggression from the Hong Kong police.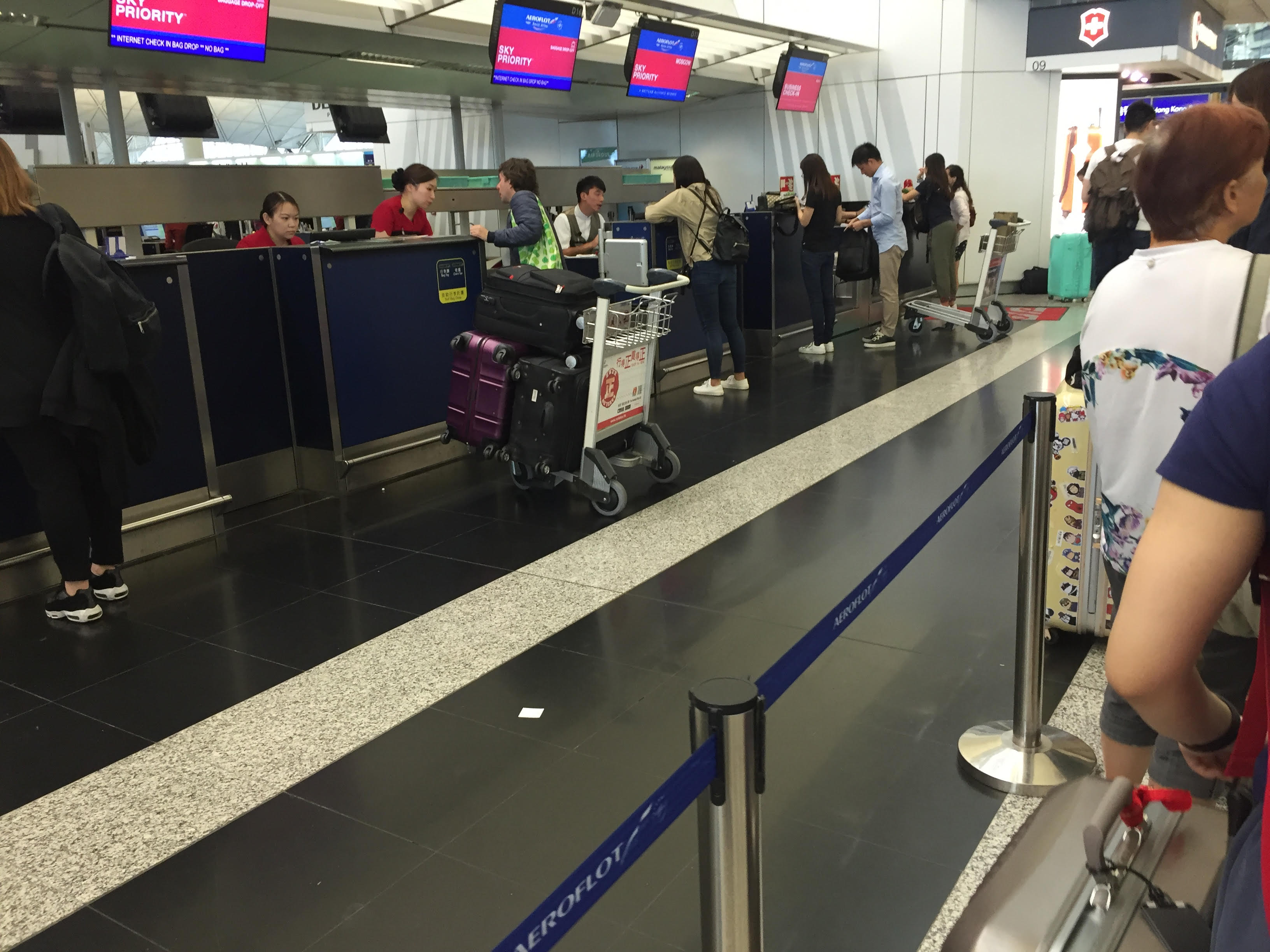 The 'Hong Kong Way'
On the 23rd August, The 'Hong Kong Way' was a reenactment of 'The Baltic Way' in 1989. Back then, 2 million people in Eastern Europe held hands in one line across three countries – Estonia, Latvia, and Lithuania – in a show of support against communism and the then Soviet Union.
Hong Kong's version was spread over 50km and across three MTR lines, at 8 pm local time on the 30th anniversary of the original event.
The 'Hong Kong Way' was the final day for nearly two weeks without the use of teargas. People were suggesting a change of tactics on both sides – the protesters and Hong Kong police – at that point.
End of August, more violence
The Hong Kong protests soon escalated once more on the 24th August, this time in Kwan Tong over anti-surveillance. Tear gas was dispersed by 4 pm, whilst the protests moved into Wong Tai Sin and Sham Shui Po.
The following day on the 25th August, a rain-soaked Hong Kong found itself in new territory. Beginning in Tsuen Wan, hand-to-hand combat ensued between protesters and police whilst the first water cannons were used soon after. What took the headlines was the use of a firearm from the Hong Kong police.
Activists arrests and constant clashes
Leaders of the pro-democracy group Demosito such as Joshua Wong and Agnes Chow – amongst others – were arrested within a span of 30 hours from August 29th – 30th.
Original protests were for 31st August were planned to take place aiming for the China Liaison Office, were thought to be cancelled in wake of this and the police's refusal to allow a march. Protests went through which saw the use of water cannons dispersing blue dye (to track protesters for later arrests), tear gas, bean bags, and rubber bullets. Molotov bombs were used more frequently by the protesters as clashes took place in Admiralty, Wan Chai, and Causeway Bay.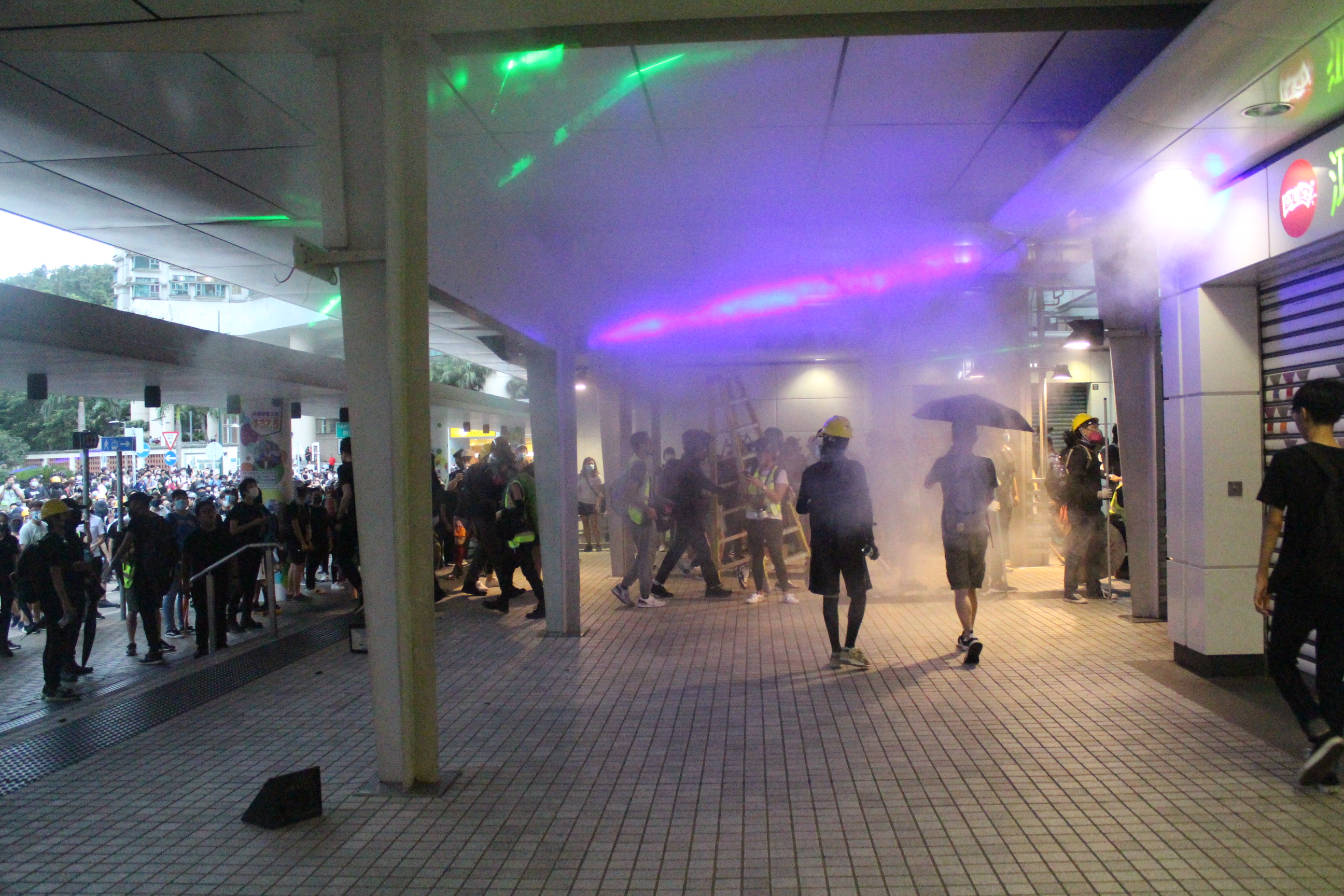 September 1st saw a cunning plan from the protesters that spanned 22km. First, an initial skirmish took place in Terminal 1 at Hong Kong International Airport, thus causing traffic delays in and out of the airport whilst the Airport Express train line was closed. Then, 45 minutes walk away, protesters heavily vandalised the Tung Chung MTR station – the only MTR line back to the city –  with smashed windows, torn down cameras, fire extinguishers, burst water pipes, and decimated signs. This paralysed the Hong Kong line, preventing people from taking this route into the city. Protesters then marched on down North Lantau Road on foot, to slow down road traffic from the airport. Delays were up to six hours as it caused the frustration they intended and was later referred to as 'Hong Kong Dunkirk' due to the number of travel arrangements that had to be made.
Removal of extradition bill
On Wednesday 4th September the South China Morning Post reported Carrie Lam and Beijing had bowed down to pressure to remove the controversial extradition bill, the initial demand from protesters. Carrie Lam herself confirmed this in a pre-recorded video message soon after.
However, after interviews with protests shortly after this announcement, protesters confirmed nothing changes until all five demands are met.
Sunday 29th September
Leading up to the 1st October that was modern China's 70th Anniversary, the tension was building between protesters and police. On the 29th September saw a flurry of incidents – involving press, protesters and police. Early in the day at around 2 pm, the police tried to dispel the peaceful protests early, which has congregated from SOGO in Causeway Bay. They soon let off tear gas and the tone of the day was set.
An Indonesian reporter by the name of Veby Mega Indah was shot in the eye by a rubber bullet on Wan Chai Immigration Tower Bridge, metres away from me. Another freelance reporter was the victim of a teargas cannister exploding by his face and required treatment. Later on in the day, I was shot TWICE with rubber bullets on Fleming Road, during a fiery battle between protesters and police. You can read and watch about that here. Later that evening, a photographer for Singapore's Strait Times was pepper-sprayed at close proximity. It was one of the most relentless days for clashes we've seen yet.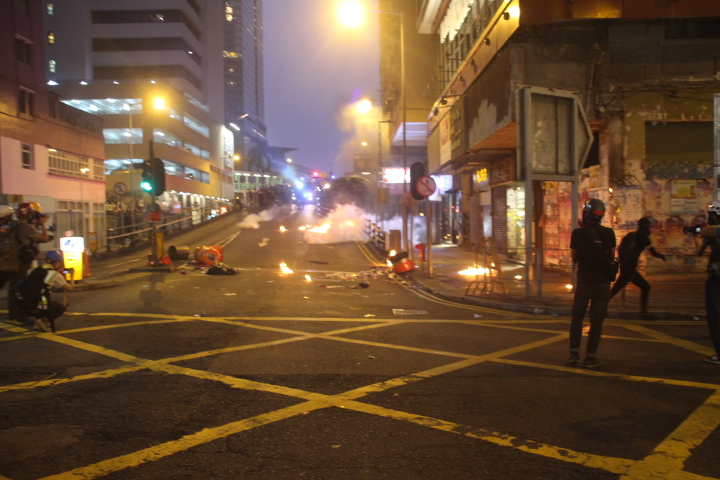 China National Day – Tuesday 1st October
Whilst Beijing was trying to impress the world with its mightiest of shows marking it's first big birthday as a world economic super-power, Hong Kong was completely the contrast. Mass demonstrations and clashes took place across several districts, with the Hong Kong Police referring it as the 'worst day of violence'.
For the first time, real bullets were used from a police firearm, shooting an 18-year-old student at point-blank range in the chest in the Kowloon town of Tsuen Wan.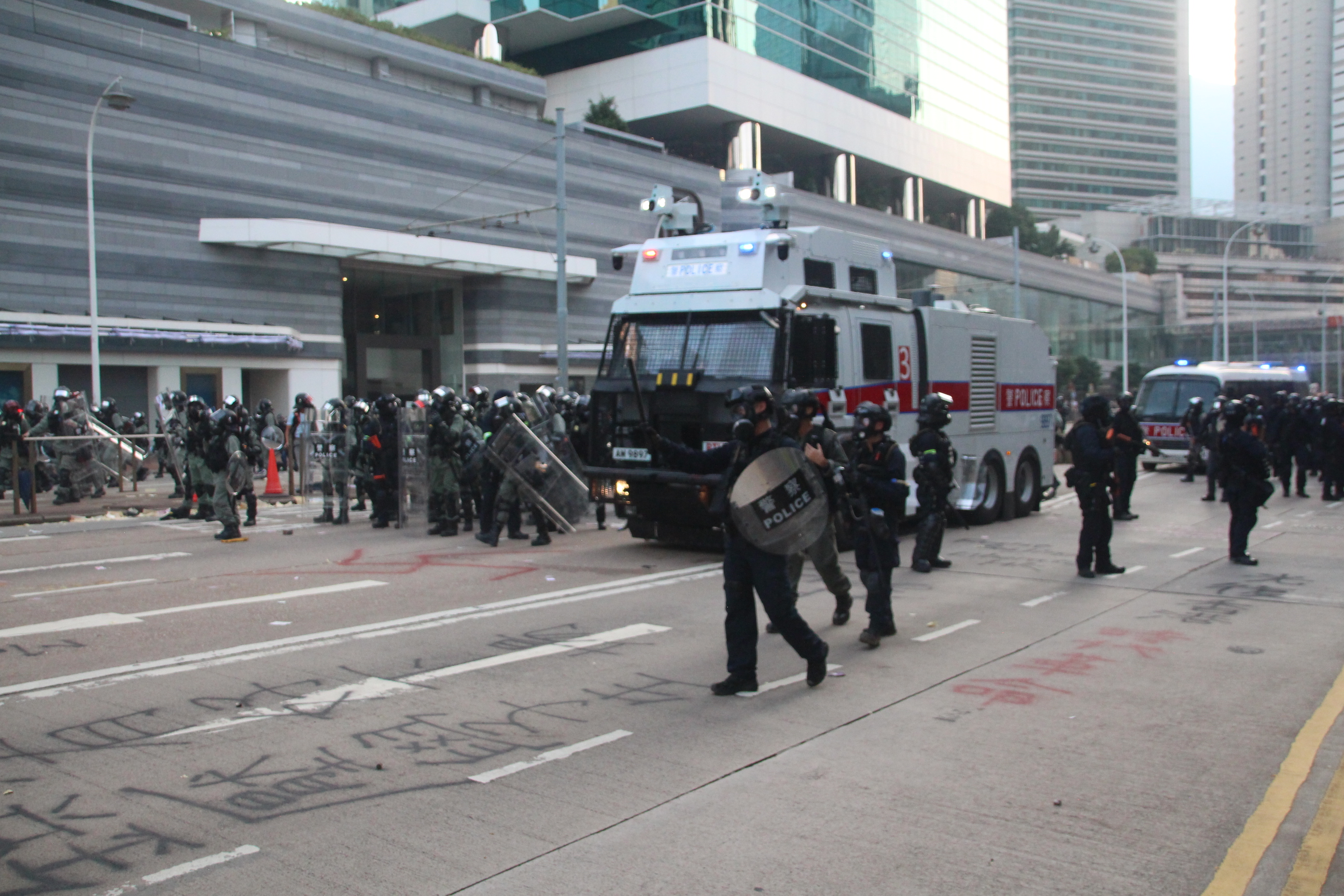 The activation of the ERO (Emergency Regulations Ordinance)
In a desperate attempt to quell the violence, Chief Executive Carrie Lam invoked the Emergency Regulations Ordinance. This colonial law was last used in the 1967 riots, under British rule.
Activating this law allows the Hong Kong Government a whole range of options to take control of the city. Many say it's essentially an act that is used when Martial Law ensues.
Anti-mask ban
The first action that came into effect from the 5th of October was banning wearing masks throughout the city. Many masks are worn by protesters during protests for identity and health reasons. Many are gas masks that prevent the inhaling of the tear gas. Medical workers, reporters and those who wear masks for religious purposes are said not to be affected.
In opposition to this, clashes have continued and intensified almost immediately since, with Mongkok, Sham Shui Po, Shatin, Causeway Bay, Wan Chai, Admiralty, and Central all affected.
On the night before the ban came into effect, a 14-year old boy was shot in the thigh by a pistol from police in Yuen Long.
As far as violent incidents are concerned, we've seen off-duty police officers attacked and set on fire, a frontline reporter accidentally set on fire from a spray Molotov petrol bomb on Hennessy Road and a pro-Beijing taxi driver attempt to mow down crowds in Sham Shui Po.
PLA troops based in Kwan Tong have raised their flag despite having no legal jurisdiction YET to interfere with protests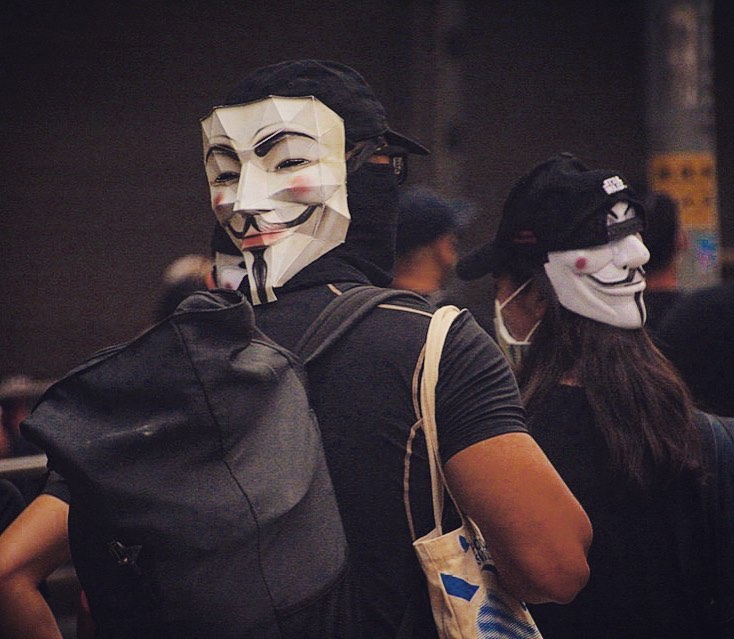 MTR issues
The MTR service – so essential to transport within Hong Kong – went on a temporary shutdown for the long weekend of October 4th – 7th. Since it has gradually re-opened however services stop at 8 pm. There has been significant damage due to the MTR stations so repairs are needed but many believe the limiting of the MTR is to prohibit protesters from travelling within the city to attend mass protests.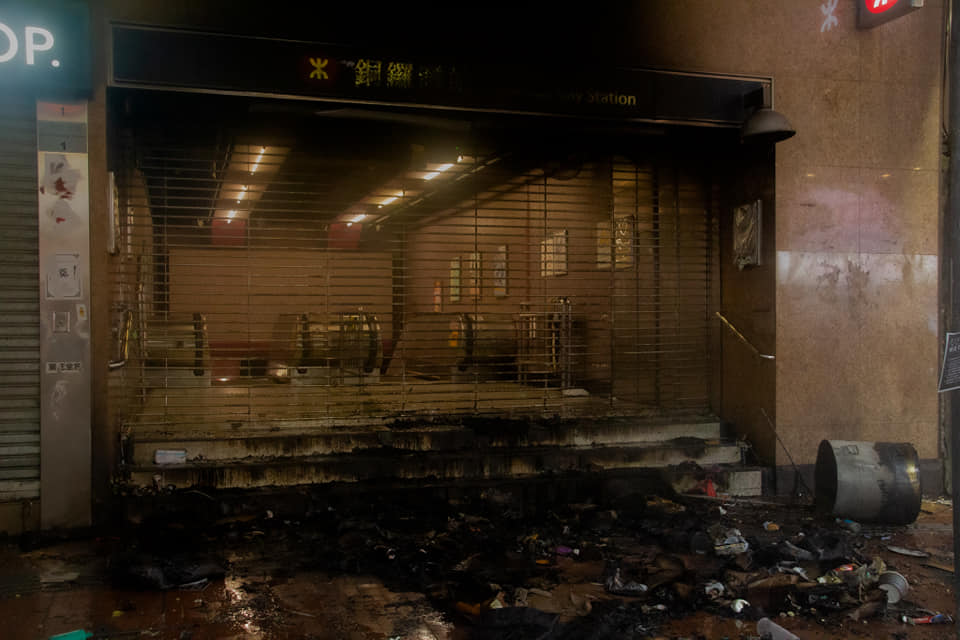 Protests are continuing…
Last updated 3:18 pm, 10th October 2019
My footage and reporting
You can follow my uploaded footage from photos, videos, articles and more via my additional Facebook page, www.facebook.com/TommyWalker.Co and via my Instagram.
Feel free to get in touch directly for travel advice in Hong Kong. My updates will also be shared with over 80,000 people in my Asia Facebook groups – East Asia & Southeast Asia.
*All my work is my own, where I will be getting on the frontline of the action, providing as regular updates as possible.