Hong Kong has been headline news since June, due to large protests within the city. If you haven't seen at least one bulletin about the anti-extradition protests, you've either been living under a rock or you've discovered somewhere no-one knows about! In all seriousness though, the protests have raised ample questions to many people outside of the city, especially on social media, about what is going on in Hong Kong.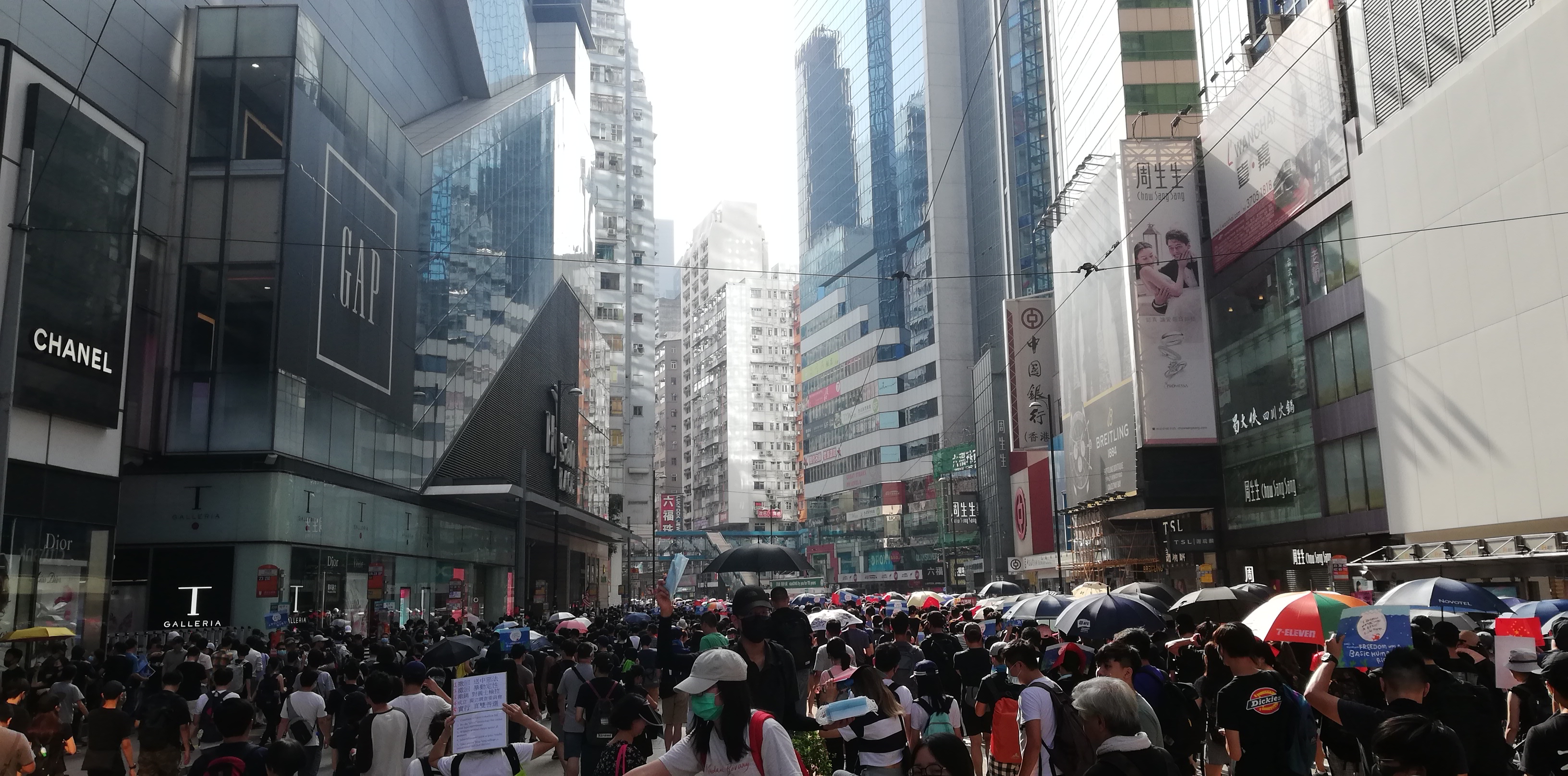 The Hong Kong protests began in June against the proposal for a controversial bill that would allow extradition to mainland China.
Hong Kong enjoys freedoms not seen in mainland China under the 'One Country, Two Systems' agreement, with critics fearing the bill would undermine Hong Kong's judicial independence.
In July, after consistent protests, Chief Executive Carrie Lam stated the bill was 'dead' but refused to officially withdraw it. Demonstrations continued including demands for full democracy, police inquiries, and universal suffrage, asking for five demands in total, to be met.
Clashes have continued for 16 consecutive weeks between protesters and police, with triad gangs and pro-Beijing proxies also getting involved. Teargas, water cannons, rubber bullets, Molotov's and firearms have all been used leaving Hong Kong in a situation similar to an urban-guerilla war.
On the 4th of September, Carrie Lam announced the extradition bill will be withdrawn officially, yet protesters quickly reply insisting all five demands need to be met. Protests have continued.
What is it like on the ground reporting on the protests?
Protests escalate quickly and if you're visiting, it's no place to get caught up in. From fires to water cannons to rubber bullets to teargas, the streets of Hong Kong can often be seen as an urban guerilla war.
That been said, stay out of the way and you should have no issues.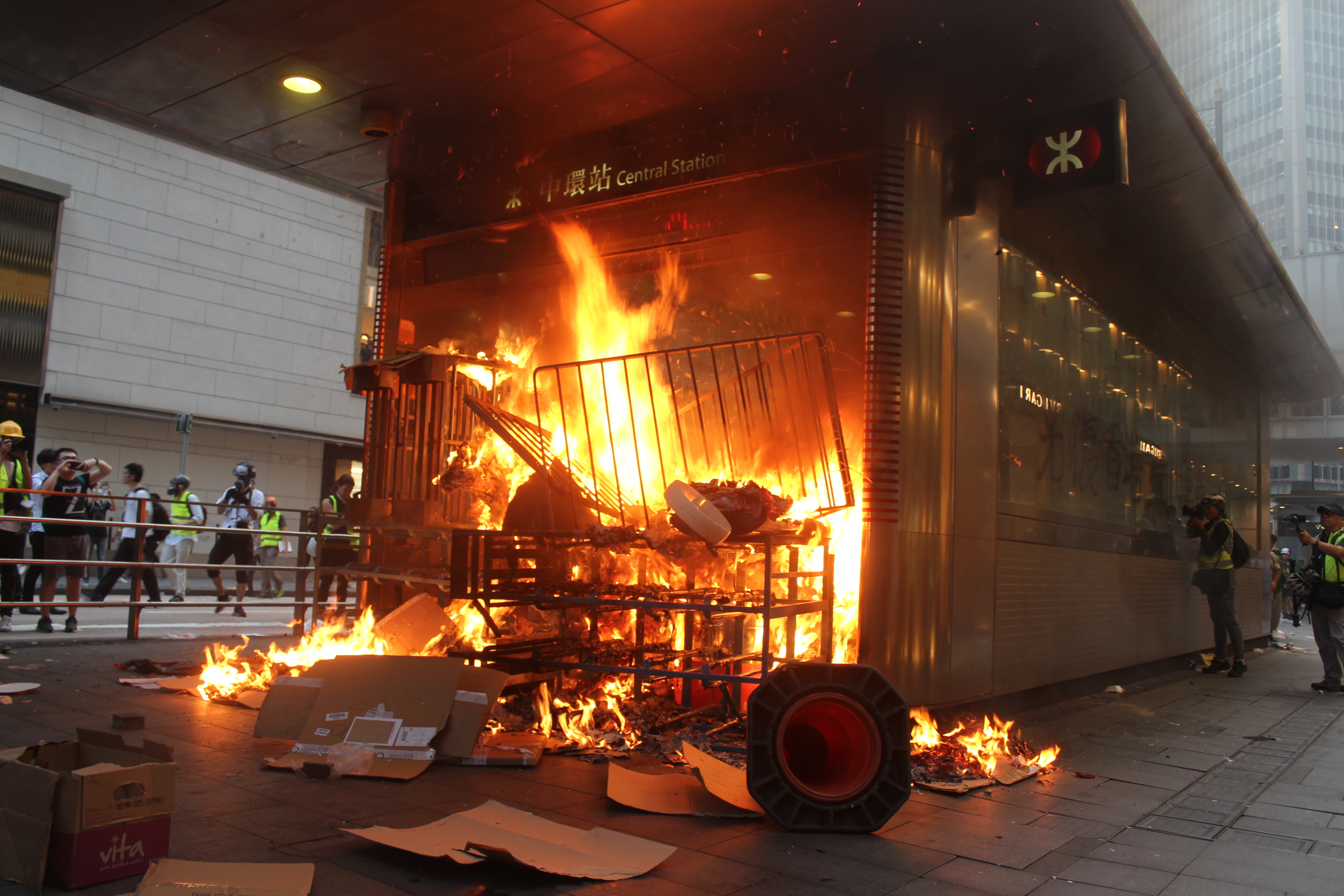 My coverage
Right now, I'm visiting all major protests possible, taking my own photos, videos with brief commentaries and live updates. This may include disturbing scenes, but remember there is always a back story to go with the footage. An action causes a reaction, both between the protesters and the police.
Protests in general, are aimed to be peaceful and in the majority, they have been. However, it is no secret they have escalated into further skirmishes, and that's what you may see from my footage and other reports. We have to remember, these are protests. Even the good guys who are protesting, have to get dirty sometimes. The bigger picture is there to see.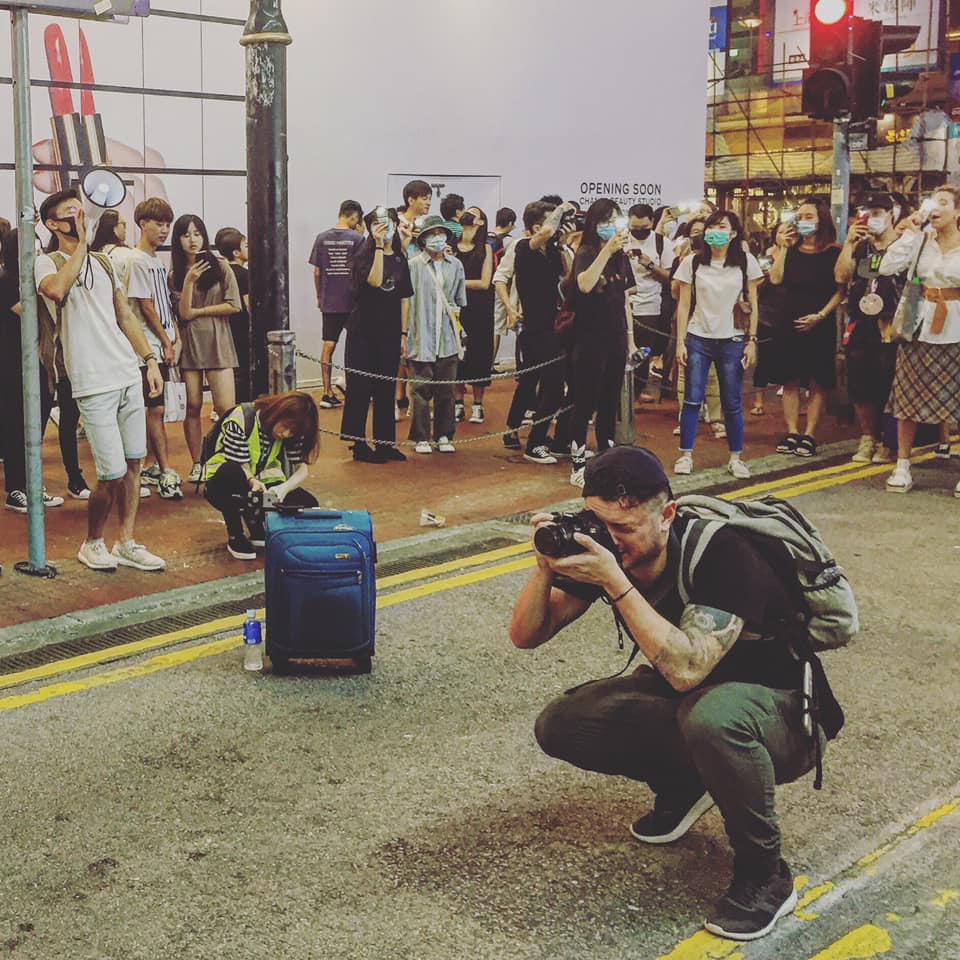 Social Media
You can see my frontline footage on the protests mainly through my pages for Facebook and Instagram, whilst I'm also sharing via Twitter and my Facebook groups, Southeast Asia and East Asia.
All in all, these combined, that also get shared with 'The Wandering Walker' pages, total to over 80,000 social media users.
Please, feel free to message me at any time with any question, by private message via my Facebook page.
Are the protesters targeting tourists and visitors?
Absolutely not. Tourists and visitors aren't targeted at all in Hong Kong, this is a direct clash between Hongkongers who fight for pro-democracy, testing the Hong Kong Government. The Hong Kong Police are the on the ground opponents, with various forms of CCCP protesters and pro-Beijing triads also getting involved.
I've been on the ground since July, and I haven't witnessed tourists having any direct, life-threatening trouble. The best thing if you're visiting Hong Kong, is to stay away from the clashes. Forget getting too close, or standing around for photos or selfies.  If you do, that's when something dangerous could happen. With teargas, rubber bullets and projectiles being fired, it's not safe to be in the vicinity.
Do you have travel insurance? battleface specializes in insurance for conflict areas.

Where are the protests taking place?
Since June, demonstrations, rallies, and clashes have taken place all over the city. This is ranging from Lantau Island – home to Hong Kong International Airport – to Hong Kong Island – home to places like Central, Causeway Bay, and Wan Chai; Kowloon – home to places like Mongkok and Tsim Sha Tsui and further into the New Territories such as Yuen Long and Tin Shui Wai.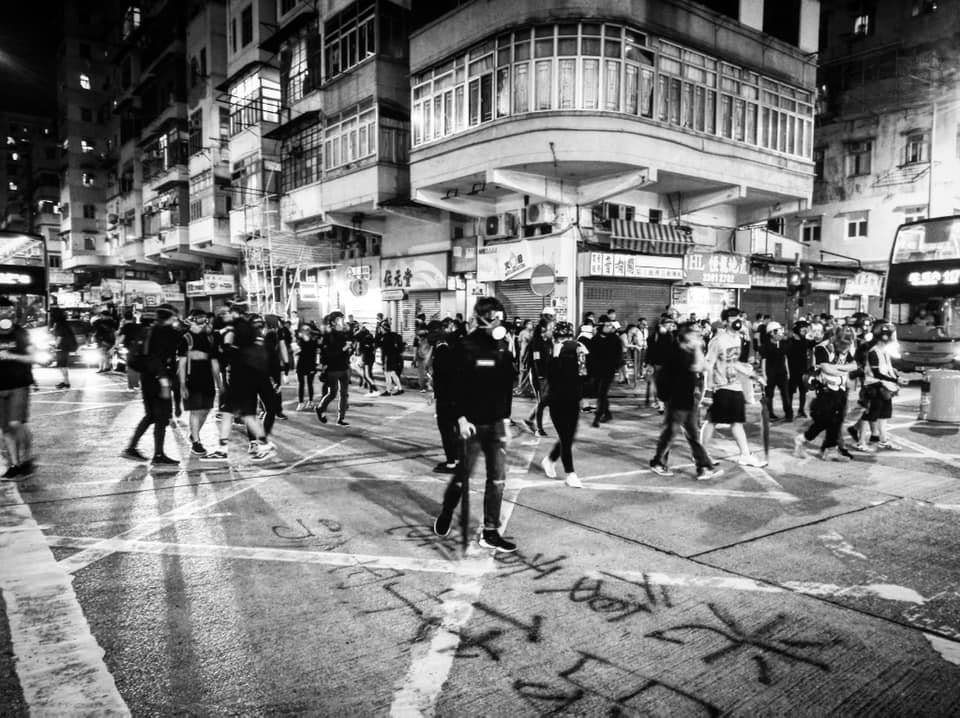 It's difficult to assess where the protests will transition into at the time of clashes because there is not one direct leader within the Hong Kong protester's pro-democracy cause. Clusters of groups manifest their own rallies and therefore protests are all subject to change.
In recent weeks, however, Causeway Bay (Hong Kong Island – Blue line MTR) and Mongkok (Kowloon – Red / Green line MTR) have been common 'battlegrounds' for clashes.
When are the protests likely to take place?
Various types of protests have occurred for each day of the week. The weekends are the time when demonstrations produce mass amounts of Hong Kong protesters, and this more commonly leads to violence between them and the Hong Kong police. Recently, there has been an increase in more confrontations with pro-Beijing supporters during these times, too. All in all, Saturdays and Sundays have produced higher levels of demonstrations and clashes, more than any other days of the week.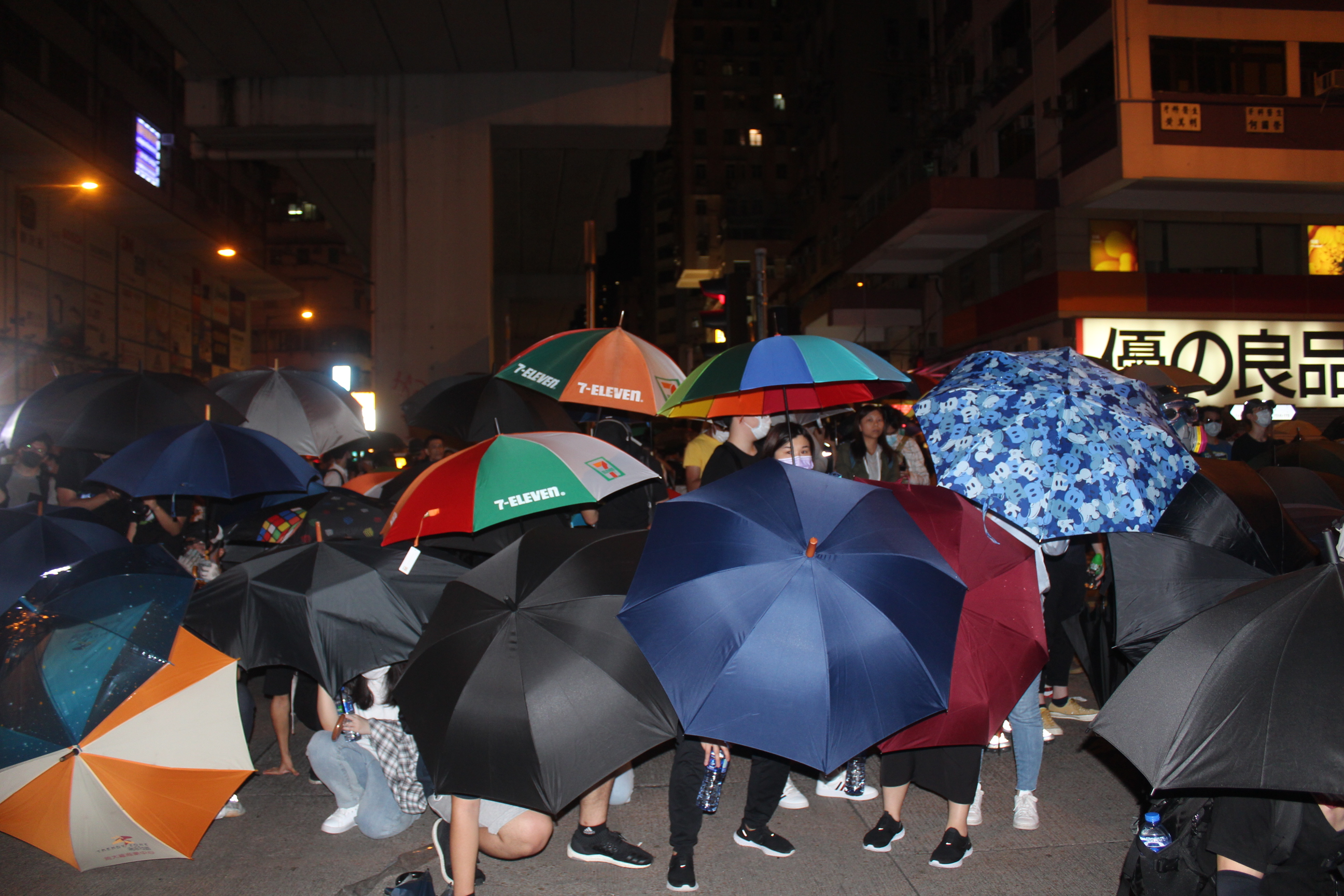 How has it affected tourism officially?
Actually, for price drops alone, now is a great time to visit Hong Kong. Hotels are nowhere near as busy as normal, so prices have been slashed. There are plenty of people still visiting Hong Kong despite the consecutive chaos, and although the protests can turn nasty at times, there's still plenty of things to see and do away from all that.
Check booking.com for prices on hotels or try Hostelworld for hostels – you'll probably get a bargain right now!
Because things have been chaotic on the streets, there has been a 90% drop of mainland Chinese tour groups visiting Hong Kong, according to Bloomberg Asia.
This is definitely noticeable in crowd numbers in shopping districts like Mongkok, Tsim Sha Shui, and Causeway Bay, where normally crowds are hoarded with mainlanders waddling on the sidewalks.
Tourism overall has dropped over 40% in recent months, the worst since 2003, during the Hong Kong protests, according to the South China Morning Post.
Where would you recommend staying in Hong Kong?
It's difficult to tell where the best place is to avoid the protests as many places have been areas of skirmishes. Most violent protests happen late afternoon to later into the night. Even if you're staying in a zone that protests occur, during the day things are often fine.
Tsim Sha Shui is a good option because it's centralized, has plenty to see yet it goes under the radar as a protest battleground. It's also one stop away from Hong Kong Island, whilst it's still on Kowloon. You can visit the famed Temple Street in Jordan just 15 minutes walk away, whilst Mongkok is one MTR stop past that.
Sheung Wan has largely been unaffected and is an ideal place to stay on Hong Kong Island. It's close to Soho and the Mid-Levels – home to all sorts of trendy bars, restaurants, and shops, whilst the prices are lower than ever right now!
North Point and Fortress Hill on Hong Kong Island are home to some luxury hotels but have recently been prone to trouble with CCCP supporters and triads roaming the area. Again, tourists and visitors are not targeted.
Causeway Bay, Wan Chai, and Mongkok are popular places to stay in Hong Kong. However, they have been commonly used – mostly at night – for demonstrations. It has to be said, Hennessy Road in Causeway Bay, has seen more protest action than anywhere else.
What is the situation at Hong Kong International Airport?
The whole world saw the two-day delays at Hong Kong International Airport on the 12th – 14th of August. Flights in and out were cancelled, there were protests, strikes, tussles and passengers missing flights left, right and centre.
Almost immediately after this, the government has obtained court orders to restrict sit-in protests in certain areas of the airport. Since then, it hasn't happened again.
But what is an airport 'stress test'?
Since the restrictions, protesters have used different methods to cause huge tailbacks and delays in and out of the airport. On the 31st of August, the first example of the airport 'stress test'  took place.
Initial protests began at the airport, enough for roads in and out to be cornered off or closed by police. This also had a domino effect on the Airport Express Line – to and from the airport –  as it was also closed. Then at Tung Chung MTR – the nearest town that offers a link out of the city to Hong Kong Station (Orange MTR line) – was dismantled, forcing officials to shut down that line, too.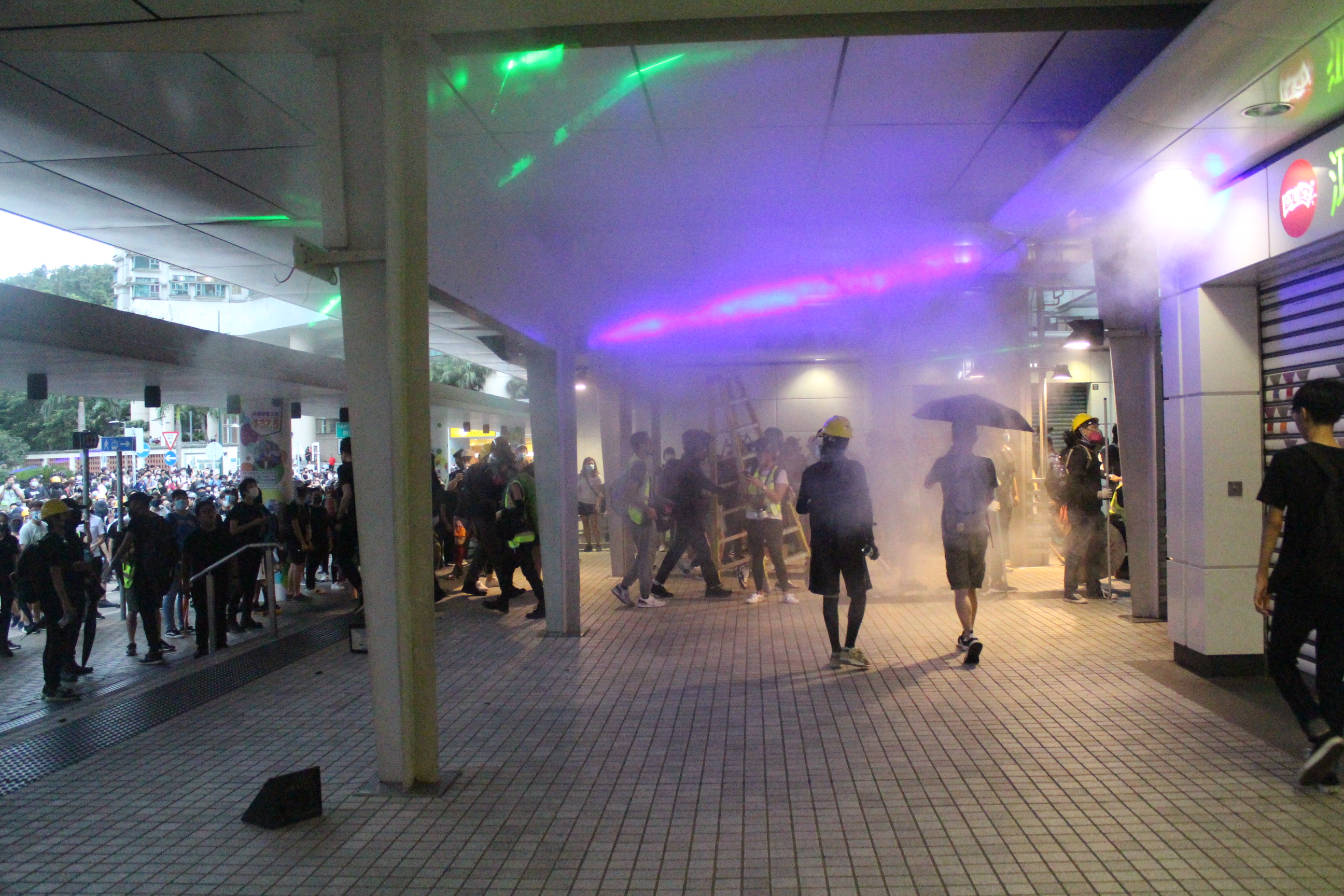 When this took place on the 31st of August, road traffic delays out of Hong Kong International Airport  – located on Lantau Island – were up to six hours.
At the time of writing, these efforts haven't been replicated. My friend visited me recently and experienced this, but apart from this initial setback, he had no issues in Hong Kong amid the protests.
TIPS: If the stress tests happen to you
It is unlikely at the moment, but if you find yourself in a similar situation and want to get into the city, there is one way out of it. If train lines are closed and traffic all the way into the city are at a standstill, take a taxi to Discovery Bay. There are regular ferries into Hong Kong Island Central Pier that only take around 30 minutes. I used this method and it worked a treat!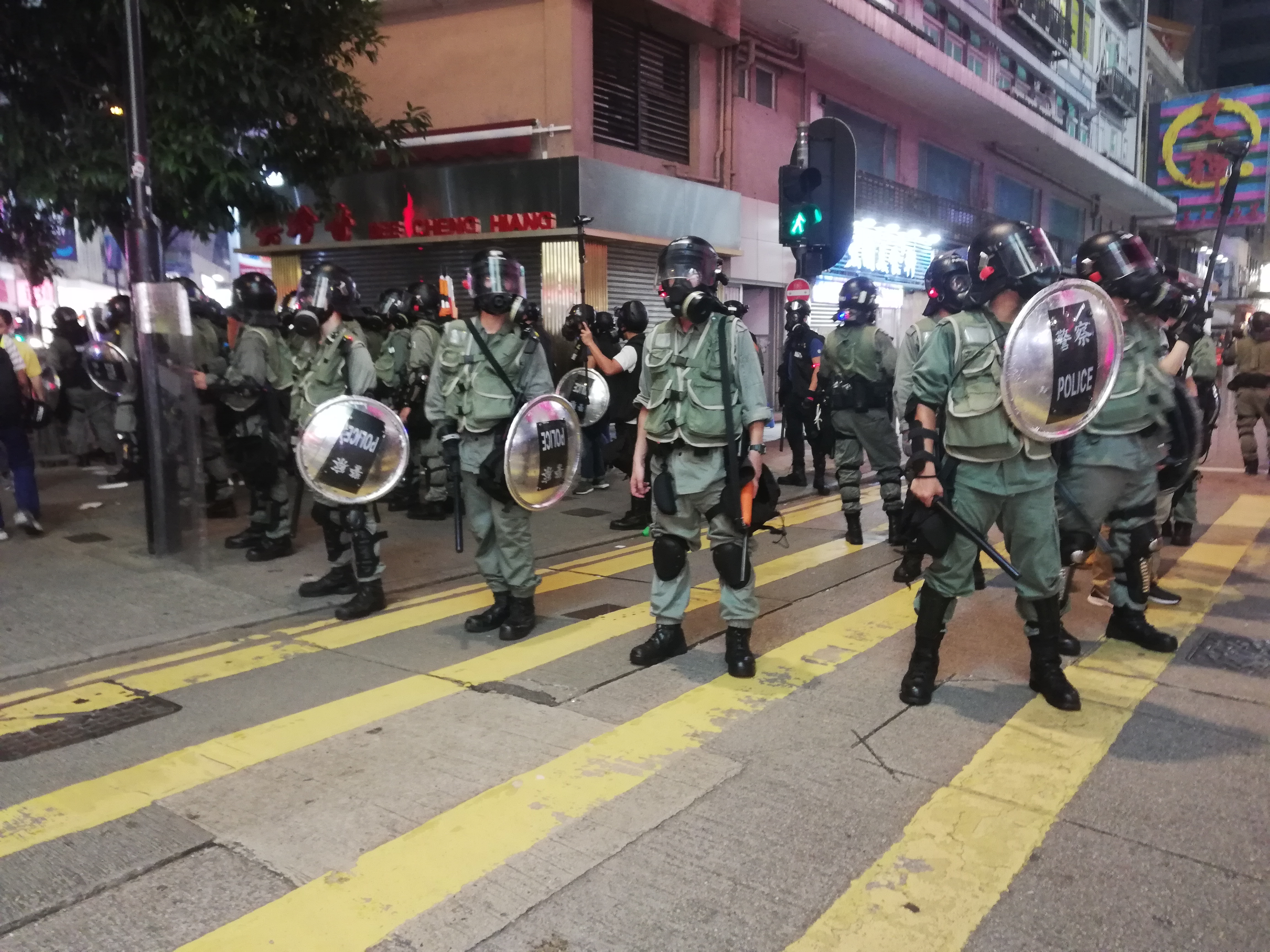 Central is a popular place for visitors with Lan Kwai Fong the popular party area. There's also the Mid-Levels & Soho, home to great bars and restaurants – thankfully both which have been left alone during the three months of protests.
That and Admiralty are home to a host of Government Offices. These have been marching areas for obvious reasons, to protest directly to Hong Kong officials.
The MTR (Mass Transit Railway) 
One of the most efficient metro systems in the world, the MTR has been targeted by protesters for colluding with the Hong Kong police. Because of this, there has been a huge amount of damage to many MTR stations and exits, prompting for several closures.
Now in October, we've seen the MTR completely shutdown for the first time since 2007, over the course of the long weekend 4th-7th October. It has re-opened since but services are only active until 8 pm. Expect delays with transport if you're visiting Hong Kong, and almost definitely whilst protests are live. This usually happens at the weekend.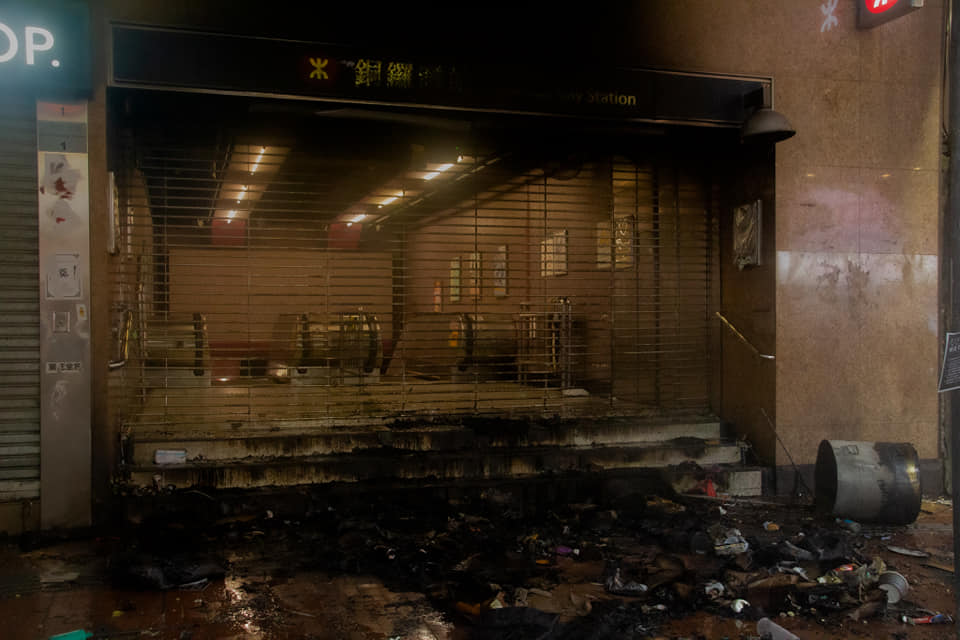 Is it safe to visit Hong Kong? In my opinion
Is it an ideal time to visit Hong Kong? Absolutely not.
Is it safe in the majority? Yes.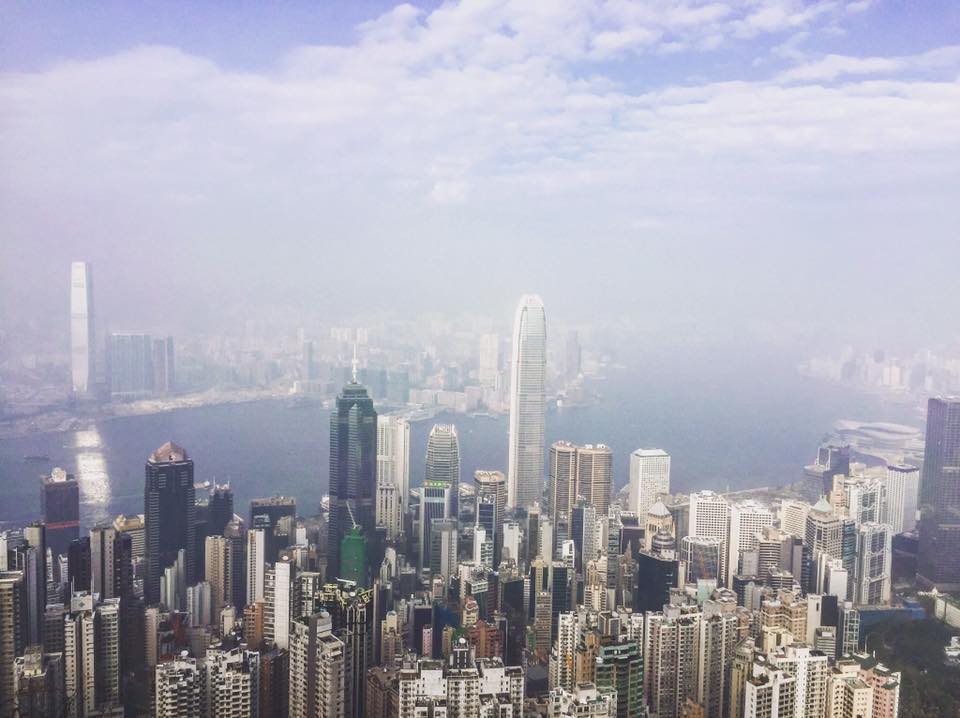 I've been living in Hong Kong for nearly two years, and I'm on the ground at the frontline covering the protests on a freelance basis for various media outlets and for my social media audiences. If you're visiting Hong Kong at the time of writing, I cannot foresee you having life-threatening issues here. Here are some of the reasons why:
Tourists and visitors are not targets during these protests. Hongkongers, want visitors to be safe and in fact, want to explain to them honestly of their goals and how important it is to them. Most of us can see, they are fighting for forms of freedom and independence. They welcome visitors as normal and they want your support.
When the protests evolve into clashes, they are in small pockets in the grand scheme of things. It'll be one main road or a couple of blocks that have been overtaken with protests and clashes. When you weigh that up to f how many places there are in the city to be in, the majority seemingly have been unaffected at one time. It's very easy to get away from clashes.
Violent clashes have been happening at night, especially at weekends. This gives you a chance to plan your itinerary around the protests. Especially for the evening time, make a point to plan dinner/drinks somewhere else or take a rest in your hotel.
Common issues that may occur
The issues you may encounter when visiting Hong Kong is with public transport. During and after demonstrations that end up with clashes, it has been common that MTR stations have been closed temporarily due to damage, until the following day(s). This includes the City Airport Express Train. For alternative transport, take a taxi or download Uber if you need to get somewhere ASAP.
Practical tips during the Hong Kong protests
Avoid protest areas when possible, especially if travelling with family.
Do not hang around, get out of the action zone ASAP.
Plan ahead, make sure your evening plans are away from conflict zones.
Expect delays with the MTR transport during protest times. Make alternative arrangements.
Stay out of the city – there are plenty of islands and beach towns for you to stay as mentioned below.
Leave for the airport early when leaving Hong Kong. Further security checks are required and there is potential for more 'airport stress tests'.
If you've been hurt or victim of teargas, contact the many volunteer medics who are on the ground. They are wearing high-vis vests with the first-aid symbols.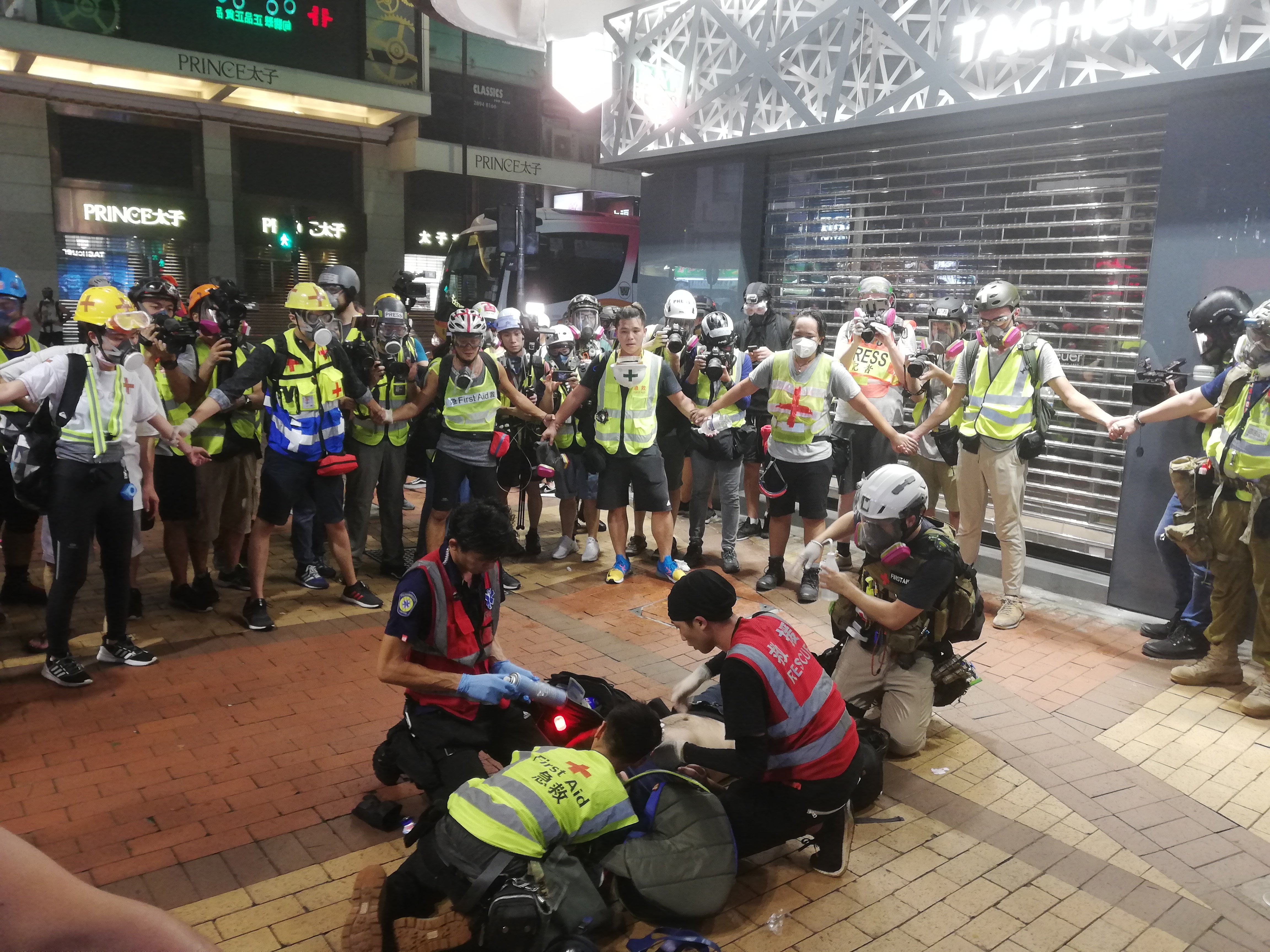 For more information and updates on specific tourist attractions, check the Hong Kong Tourism Board's website (discoverhongkong.com) or call its hotline at 852 2508 1234 (Available from 9am to 6pm daily). For the latest flight updates and alerts, visit the Hong Kong International Airport website: hongkongairport.com
Alternative attractions outside of the city
Some of Hong Kong's major attractions are out of the city altogether. This not only takes you away from the mayhem of the protests, but it also doesn't disrupt your trip and the chance to see some of the best things in Hong Kong.

Tian Tan 'The Big Buddha'
Located in Ngong Ping on Lantau Island, it is one of the largest sitting bronze Buddha's in the world making Tian Tan a must-visit. Whilst in Ngong Ping, you can also visit Po Lin Monastery, too. To get here you can get the MTR to Tung Chung then walk over to Ngong Ping Cable Car and take the journey high up.
Lantau & Sunset Peaks
Away from the masses, Lantau Peak and Sunset Peak are the second and third highest peaks respectively in Hong Kong. You can hike Lantau after or before you make it to the Big Buddha. Sunset Peak is more rugged and takes around three hours up. These are strenuous but short hikes so it's important to use SPF, take plenty of water, cover up from the heat and wear good trainers.
Lamma Island
Lamma has a bit of everything in small doses and you can get there by taking the ferry at Pier 4. From cool main street bars to fresh seafood, it's a good place to indulge. You can also check out the local shops whilst there are a couple of beaches and hiking trails to consider. Lamma tries to stick to its local roots with no cars and not a single 7 Eleven on the island!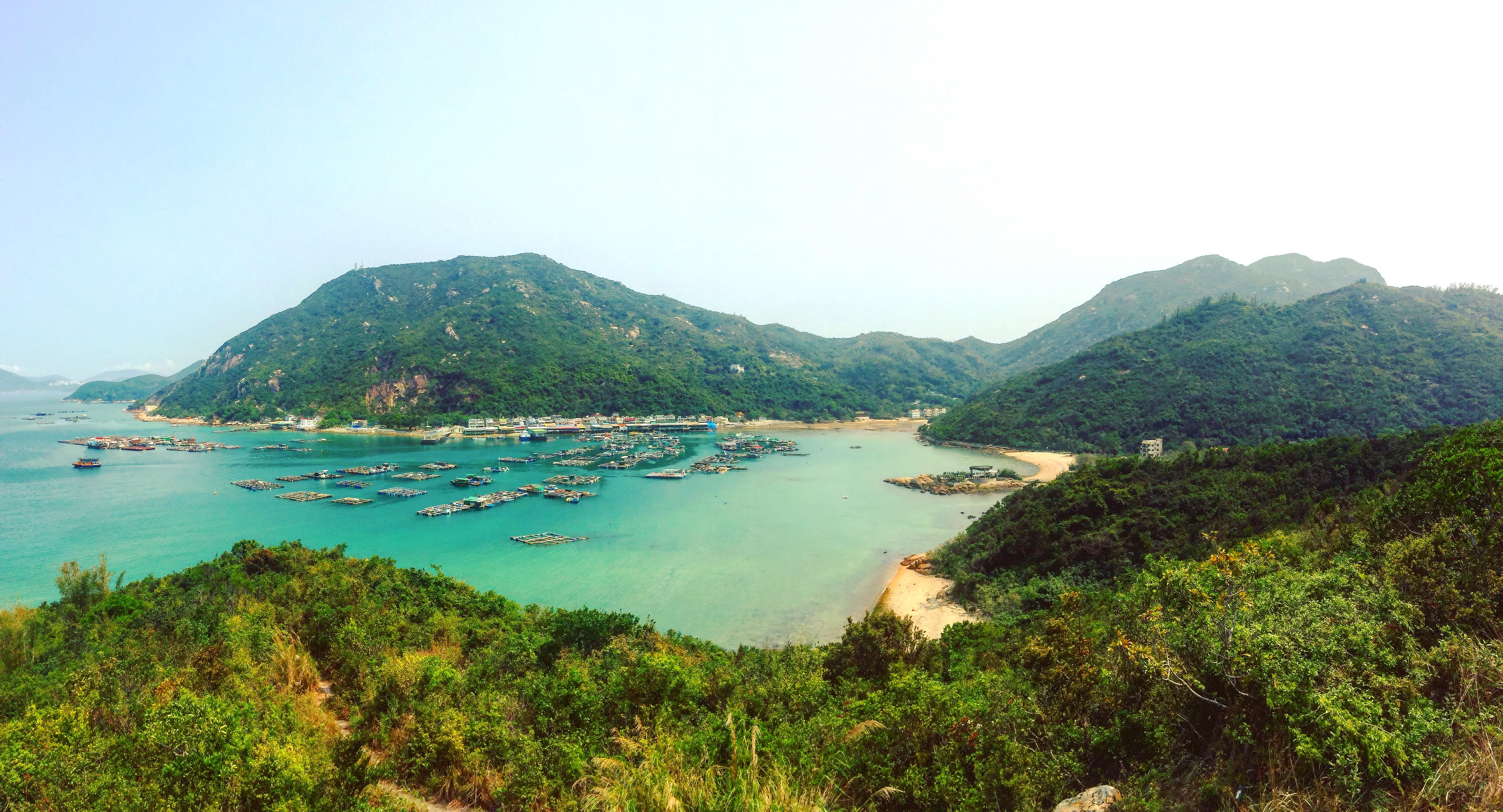 Adventure Tip: If you really love a challenge then hike Mount Stenhouse, the highest peak on the island. It's far more worn than Lantau or Sunset Peaks, with barely any path, shade and steep climbs. If you don't mind a bush walk and plenty of spiders, this might be for you!
Beach towns, fishing villages & pirate caves
Mui Wo is a smaller beach town with a pleasant vibe. It has bars, restaurants, barbecue stands and a good stretch of beach. You can actually connect to Lantau Peak from here.
If you want to check out Hong Kong's creaking fishing villages head further onto Tai O by bus. You won't even feel like you're in Hong Kong when you arrive. The houses are on wooden stilts and plenty of boats drift between these waters. Think of an ancient Venice and you'll get the image!
Cheung Chau is a popular spot for visitors with waterfront bars, restaurants, and a beach. You'll find McDonald's here so it's definitely more commercial than Lamma. Cheung Chau has a swashbuckling history; a former 19th-century pirate Cheung Po Tsai apparently once kept his loot in a cave-tunnel here. You can even climb down, clamber through and out to the other side! Take Pier 5 to reach Cheng Chau.
Do you want more adventure in Hong Kong?
Wild Hong Kong provides day trips to Hong Kong's best beaches, peaks, and parks. You can go cycling, kayaking, hiking and more. You'll completely forget about the protests when you've visited this side of Hong Kong.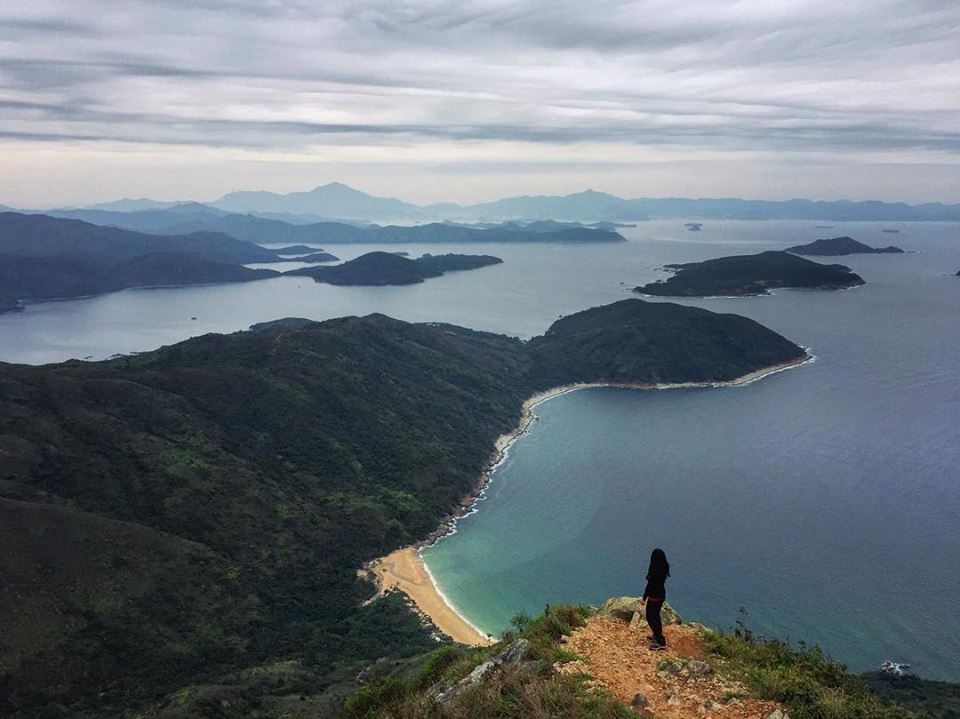 Keep up to date with the protests, LIVE
We're all scrolling at our phones at some point of the day, so make sure you follow the right pages for the development of these ongoing Hong Kong protests. They have been happening since June – over 100 days.
I will provide regular updates as mentioned, but beneath the below image, you can also follow reliable and live streaming from reputable press and correspondents.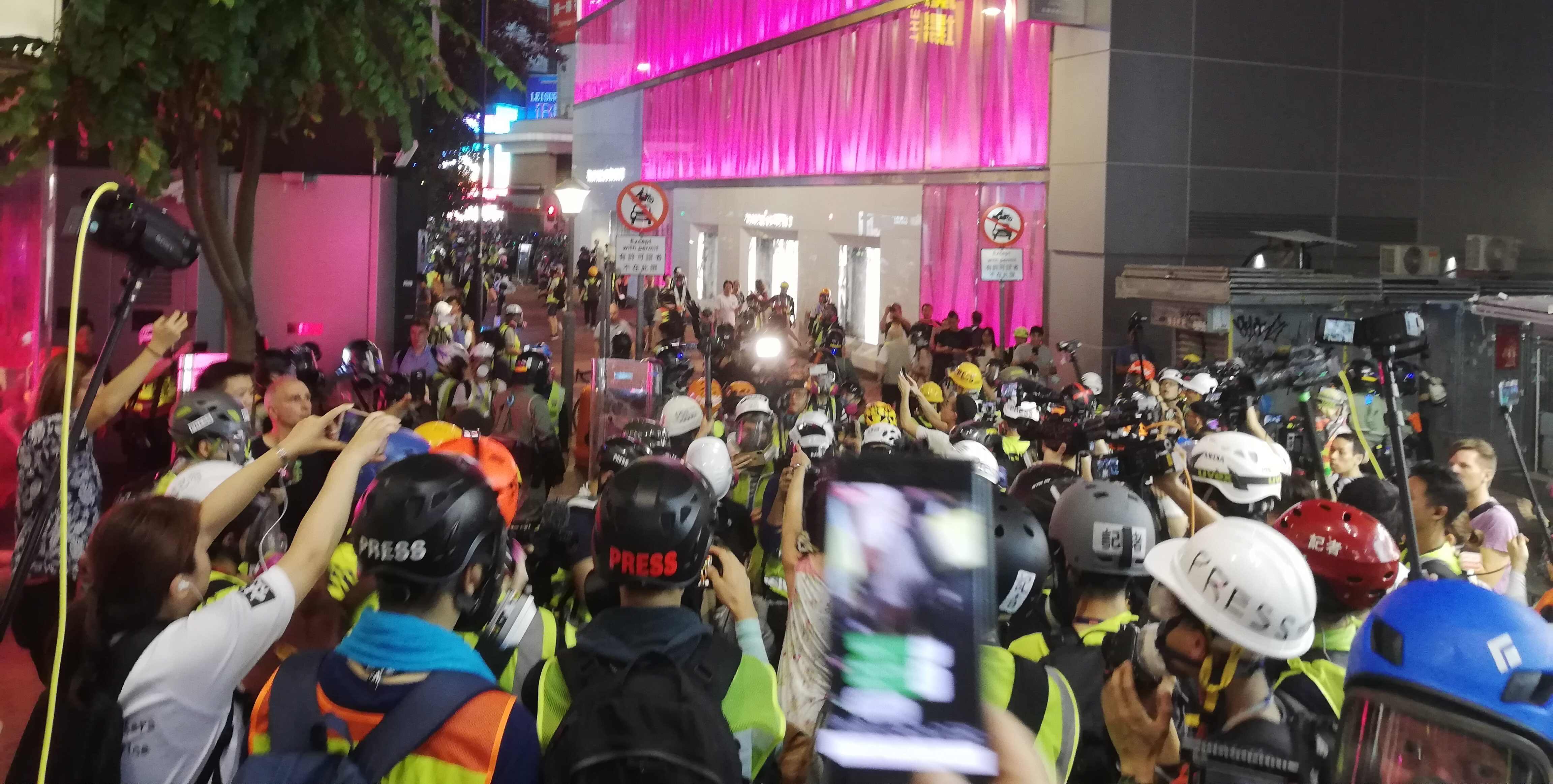 Hong Kong Free Press is a non-profit, English-language news source seeking to unite critical voices on local and national affairs. Live footage, opinion pieces and steady output on the Hong Kong protests. Website: https://www.hongkongfp.com/
Stand News are very regular with live updates, providing mostly footage and social media posts to keep you updated. You do need to translate this as most transcripts are in Cantonese. Website: http://www.thestandnews.com/
Michael Yon is an American author, independent writer, columnist, photographer and war correspondent. Follow his live video feeds from Facebook for realtime coverage and commentary. Website: http://www.michaelyon-online.com