Once upon a time the typical well trodden route for central Southeast Asia consisted of four countries. Thailand, Laos, Vietnam and Cambodia has been the trail for many newbie Asia travellers, all accessible by land in what is a fairly easily accessible circuit.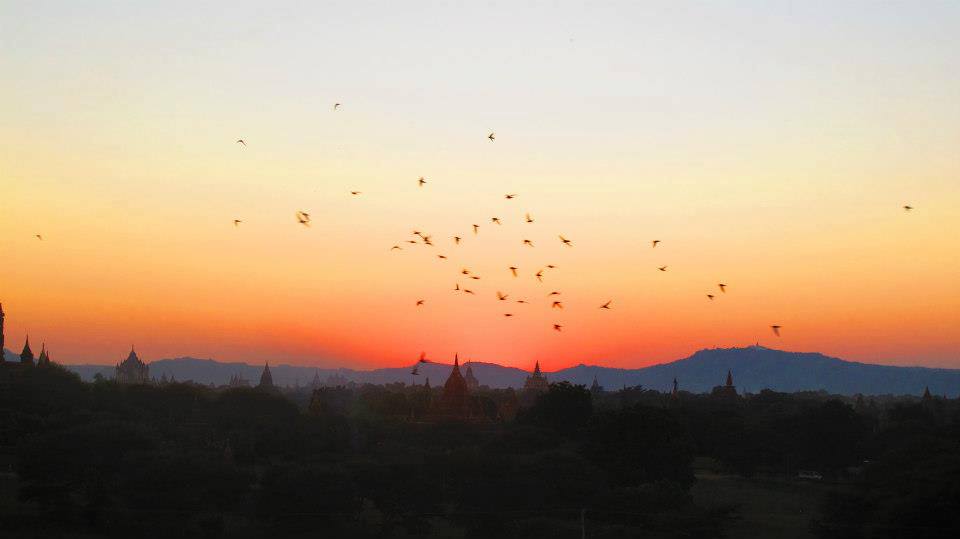 Nowadays, there is one more country added to that equation, Myanmar also known as Burma. Myanmar was first opened to visitors back in 2011 but 6 years on a whole lot of things have changed since then. I visited back in 2012 and met a grand total of TWO western backpackers during my travels there, mostly the people were locals. (Also my Facebook groups for Southeast Asia weren't that big back then) I was travelling with a friend but even then it was rare for anyone to take the leap to visit the off beaten path. Myanmar isn't your typical country to the rest of Southeast Asia in terms of the social scene tailored to travellers. It's a little more local, precious and authentic.

I was fascinated that many people I'd spoke to this time around in Asia, had added Myanmar almost automatically to their itinerary. I could of asked anyone of these people what their experiences were, but it takes a certain soul for me to feel ultimately connected to within travel. A soul so hellbent on the curiosities and unknown ending of travel that they match my own travel ambitions. These kind of travellers are open to the difficulties of travelling, love to get in the thick of things and push themselves to the limit. They see travelling as a privilege and so much more than just an extended holiday.

In 2017..
I had an incredible time in Myanmar! Though I'm sure there a lot more backpackers than in 2012, it is still much less saturated with tourism than any of the other countries I had been to in Southeast Asia, which made it a much more authentic and unique travel experience for me. Every Burmese person I met was so genuine and kind, there was so much to do in every city I went to, and though you don't often hear of Burmese cuisine, I loved the food there!

Okay that sounds awesome and you can tell you really enjoyed it. What stood out for you most?
Probably all the trekking I was able to do. Though Myanmar is getting more touristy and more people are jumping on board to do some of the typical routes, the trekking was still much better than in other countries, with less westerners around, great homestays in rural villages, and amazing guides. The views didn't hurt either.
Sweet. Well back when I visited Myanmar was a different place. I only met a couple of like-minded travellers, how was it for you meeting others?
In the beginning of my trip it was difficult, as there aren't as many solo backpackers, and most people are doing different routes. However, I found that even though I often only crossed paths with others for a day or two, I met a lot of travellers who had a very similar mindset as myself, and they were excited to get the most out of travel.
In 2012, there were no hostels whatsoever in Yangon, Bagan, Mandalay and Inle Lake, are there any now and what are the names?
While still not as prevalent as places like Thailand or Vietnam, there are a lot of hostels just recently opening up. The main chain that has just opened up over the year or so is called Ostello Bello, which I think has really learned how to capitalize on the new influx of backpackers in Myanmar. I stayed at their new location in Nyaung Shwe (Inle Lake), and had a great time doing free yoga on the roof, biking to the local winery with their staff, and connecting with other travelers.

What was an average cost of a hostel or stay? We had to stay in shoddy guest houses or overpriced hotels sometimes costing 30USD a night!
While not that expensive anymore, it's still pretty pricey for Southeast Asia. But you can find affordable options if you know where to look!  In Yangon and Mandalay, there are more hostels, and you can find a bed for as cheap as $8 a night in the Chinatown neighbourhood. In Bagan, Inle, and other places, beds are generally more expensive, costing closer to $15 minimum, but if you scour Agoda and Booking.com, or just walk around town, you can definitely find cheaper options. Bagan, for example, is probably the most expensive place for accommodations, but I found a bed in New Bagan for only $10!

Actually just mentioning Bagan, apparently there's a whole hot air balloon craze there now right? I'd never came across that once in 2012!
Yes, people are going crazy for the hot air balloons there! Though i'm sure it's an incredible way to see all the ruins there, actually going on a balloon ride is a whopping $400, so most backpackers (including myself), just go to different temples and watch from afar. There are balloon tours daily at sunrise, so it's become a common activity to wake up at 5am and bike in the dark to a temple, to watch the balloons go by as the sun comes up. It was really a great experience if you find a temple that's not too crowded!
And you can also ride motorbikes around Bagan now to visit each temples?
Yes, while the government doesn't allow regular motorbikes in Bagan, they have started to rent out e-bikes, or electric motor bikes. You can rent these for the day and ride around to see different temples- a really great alternative to bicycles, since everything is fairly spread out there. You then return the bikes at night to be charged up for use the following day. Believe it or not, some places actually offer free laundry with a rental too, which was a nice perk.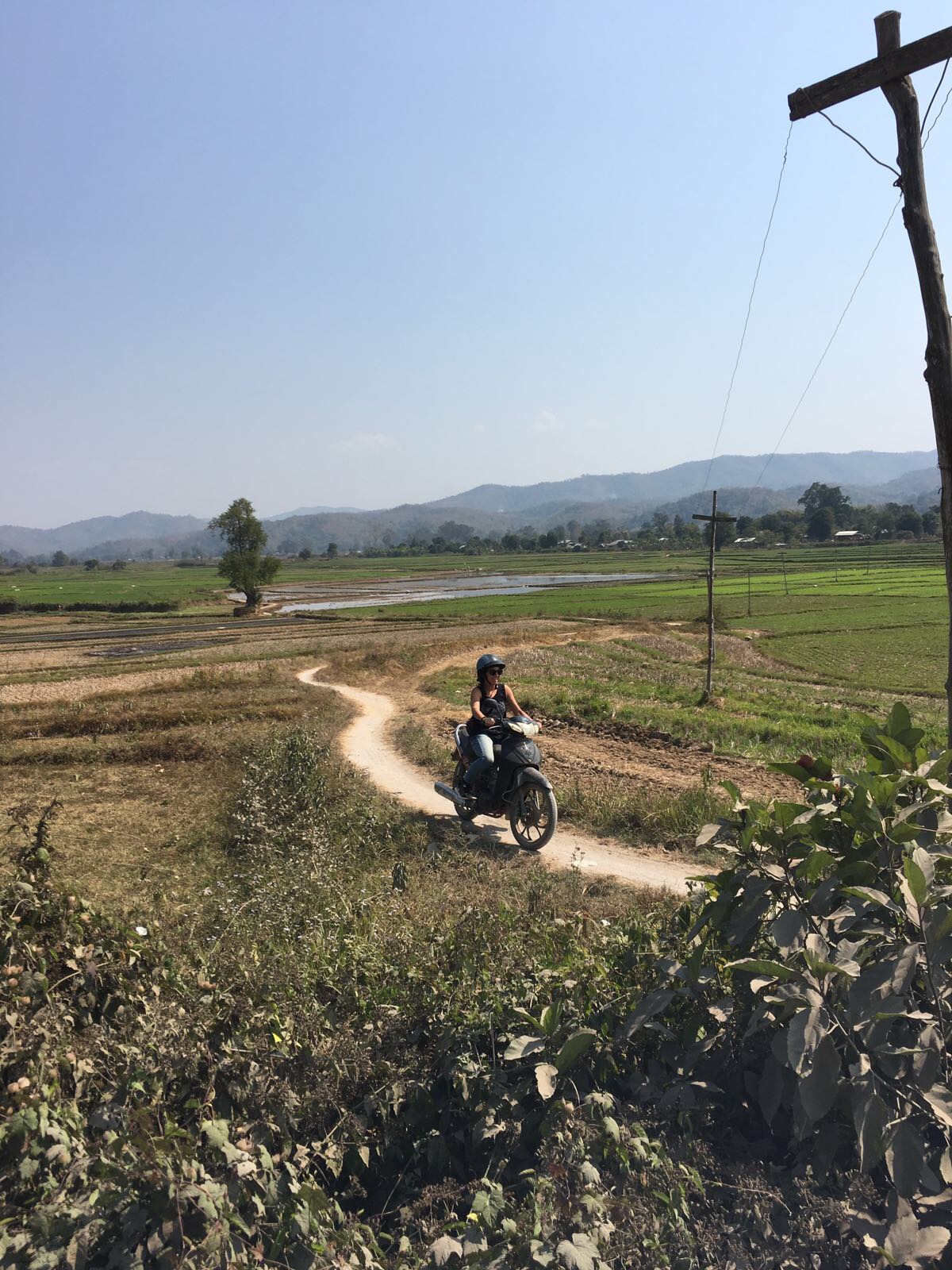 Oh right things have changed. Back in 2012 you could only hire bicycles! How about other forms of transport, are there obvious mini buses and coaches for travellers?
As in most other places in Southeast Asia, you can get between cities using buses booked through your hostel or a travel agency, though I think they are still working out the kinks for tourists. I found that buses sold out very fast, so you really had to book ahead, and night buses would almost always overestimate arrival times, so I would invariably arrive at my destination at 3 or 4am. I know you can take local trains as well as a cheaper option, but the buses are much faster and more comfortable, so I generally opted to take a bus.
Ok, we had to mingle with the locals back then which was a great experience. Speaking of local influence, are the Burmese people still the most friendliest in the world?

At least out of the countries i've been to in the world, Burmese people still seem to be the friendliest! They would always stop if you needed assistance or directions, and were always willing to help you in whatever way they could.

Haha I thought so! I remember wearing a NLD (National League of Democracy) T shirt in support of Aung San Suu Kyi. The locals loved my support but the authorities maybe not so. Are there any obvious demonstrations or anything alike of any political nature now?
I didn't witness any political demonstrations myself, but I think people were very on edge while I was there. Ko Ni, a legal advisor to Aung San Suu Kyi's party, was assassinated in Yangon airport just days after i'd been there. I do think travelers are shielded from a lot of the conflict occurring in the country though, with many regions completely closed off to tourists.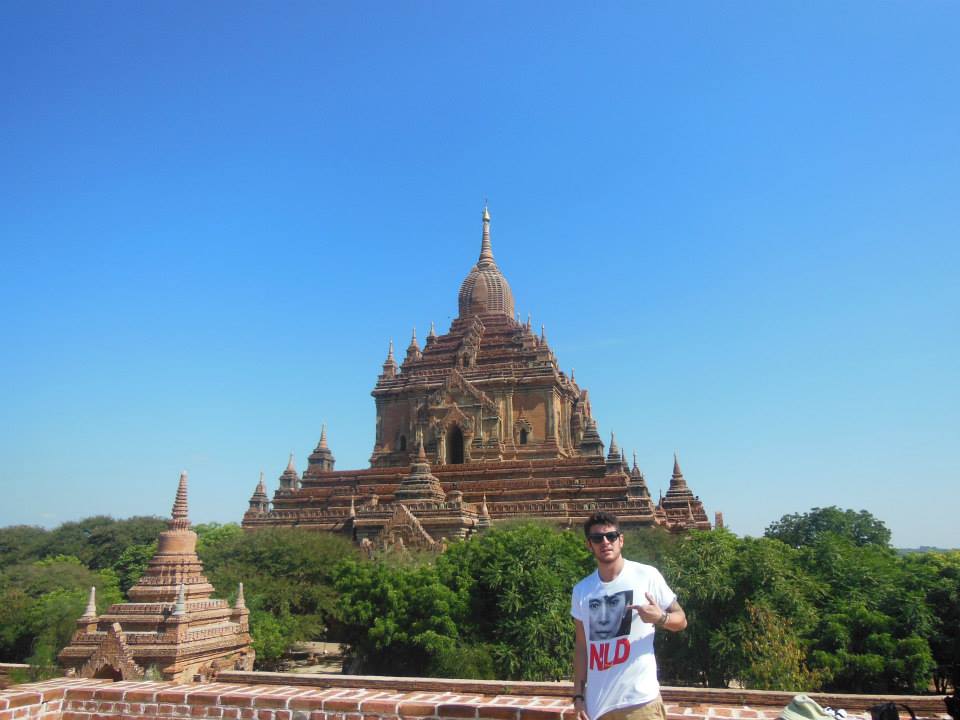 Interesting. As far as foreign influence is concerned, are there any commercial brands in and around Myanmar? If any I'd expect Yangon to have some?
I really didn't see many typical commercial brands, even in Yangon! However, I do distinctly remember seeing a KFC near the Bogyke Aung San Market.
Oh wow well again in 2012 there was nothing! Is there anything else 'western' about Myanmar you want to mention?
In certain areas, I think they have tried to cater more to tourists in terms of cuisine. Especially in more touristy areas in Bagan and Nyaung Shwe, there was more western food than I would expect there to be. Overall though, I think they are still very closed off from westernization, which was part of why I loved Myanmar so much- it has remained authentic and true to Burmese culture, despite the increase in tourists.

Thanks for that. What was your most off beat experience? I'd imagine there are places you can visit now that you couldn't back when I visited? We were limited to a few places which I've mentioned!
My most off-beat experience and probably my favorite part of this trip was my time in Hsipaw, where increasingly more tourists have started going as a base for trekking up north. I actually spent 5 days total there, including a trek, and had a wild time navigating my way through the countryside, and staying with locals in the villages. I also rode a semi-automatic bike for the first time and hitchhiked in a giant 16 wheeler! A lot of firsts during my time there, and Hsipaw really showed me another side of Myanmar, off the beaten path.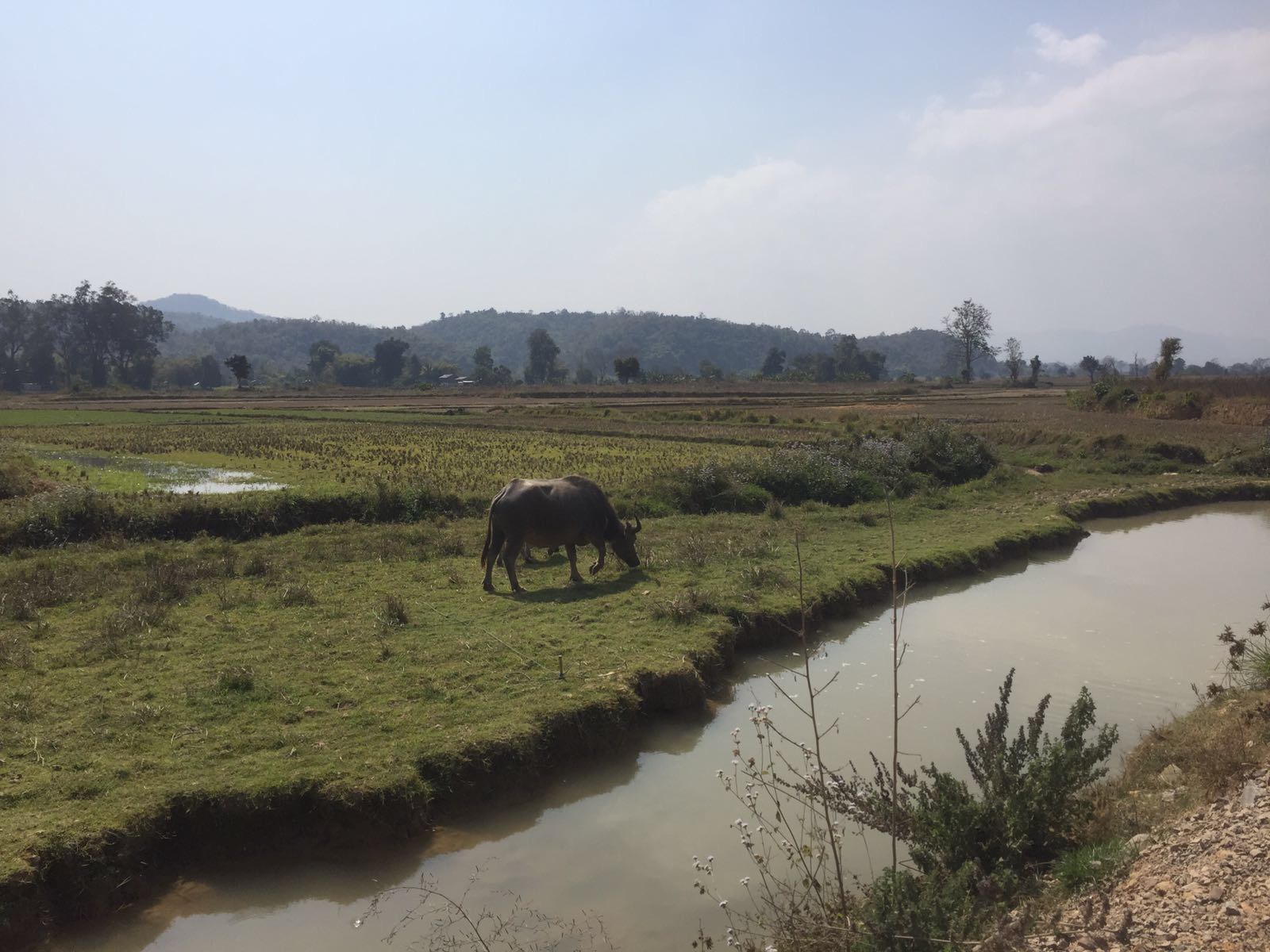 Thanks Emma, you're experience sounds awesome! Would you go back to Burma and if so where and why?
I would absolutely go back to Myanmar in a heartbeat. I would love to see more of the North and see some of the beaches in the South, which i've heard are beautiful. Myanmar is a massive country and after spending less than a month there, there is so much more I still need to see!
Travelling to Myanmar? Need travel insurance?
One of the highest ranked travel insurance companies in the UK, Covered2Go provide travel insurance that covers all kinds of activities and situations. Covered2Go are part of Rush Insurance and provide cover to UK residents only. Get a quote today and save 15% online.
If you're a non-UK resident and need travel insurance, you can get a quote here.