As Southeast Asia is popular than ever before, many nations are flocking to experience its pristine beaches and intriguing culture. With Thailand alone estimate to be attracting well over 30 millions tourists in 2017 and both Vietnam and Cambodia are expecting about a growth of up to 15% in tourism too, things aren't slowing down. Since I first ventured off to Asia back in 2012, and spending the best part of a year there, my recent return has brought many changes. One of them evidently is the mass introduction of https://eagfwc.org/men/cipro-chest-pain/100/ propecia hairline results environmental determinism example watch uf application essay https://tetratherapeutics.com/treatmentrx/skin-rash-with-augmentin/34/ go site essay on favorite place https://simplevisit.com/telemedicine/heart-pains-while-switching-from-lopressor-to-bystolic/16/ time spent on homework https://projectathena.org/grandmedicine/cymbalta-side-effects-and-hives/11/ children's nursing dissertation topics essay on harmful effects of junk food fake viagra selling sites times photo essay https://wolverinecrossing.com/how/essay-on-slavery-in-north-america/35/ how to learn foreign language essay https://dsaj.org/buyingmg/how-much-synthroid-should-i-take/200/ enter site https://makeitinla.org/writer/essay-on-friar-laurence-from-romeo-and-juliet/32/ https://carlgans.org/report/an-essay-on-free-will/7/ follow url go enter essay journal guidelines essays on self sacrifice how to write a media analysis essay american dream means me essay contest follow link get link see difference between viagra viagra Latin American travellers.
Latin Times
I've spent a lot of time in Latin America in the past couple of years, notably in Mexico and Cuba in 2016 and a whole bunch of countries in South America from 2014-2015. I love the culture, the countries, the vibes, the terrain, the mysteries and everything about Latin culture. I'm really hoping I can commit to a decent trip in Central America, and then hopefully return to South America one day soon.
This all been said, it is quite obvious that Latin Americans are in their general infancy at travelling Asia. I'd like to suggest some of this advice in particularly towards Argentinians, Brazilians and Chileans. Educating people about etiquettes; what is right and wrong is part of working in travel and as someone who works in travel everyday and lives by it right now, I thought I'd write this help out! In case you didn't know, flight deals have became significantly cheaper to travel from Latin and South America in the last couple of years, and Asia is being marketed big as a destination to visit.
**I'd like to make the readers aware this is to help, educate and raise awareness. This article is based on my observations having recently spent time in Asia. It doesn't mean every Latin traveller is at fault, it's to provide direct and practical advice due to the heavy influx of Latin travellers visiting Asia. 
Learn A Little English
I was astonished to know that many of South Americans, mostly Brazilians and Argentinians do not speak hardly any English. I mean, if you don't speak the local lingo in Southeast Asia, which no-one expects you too, it's important to learn some of the worlds most universal language. For many reasons this shuns your experience because it doesn't allow you to engage with travellers or locals. Secondly, you'll be in a position where you'll be likely to be getting ripped off because your lack of haggling and understanding. It's important to learn some English, it will help you save money and travel longer!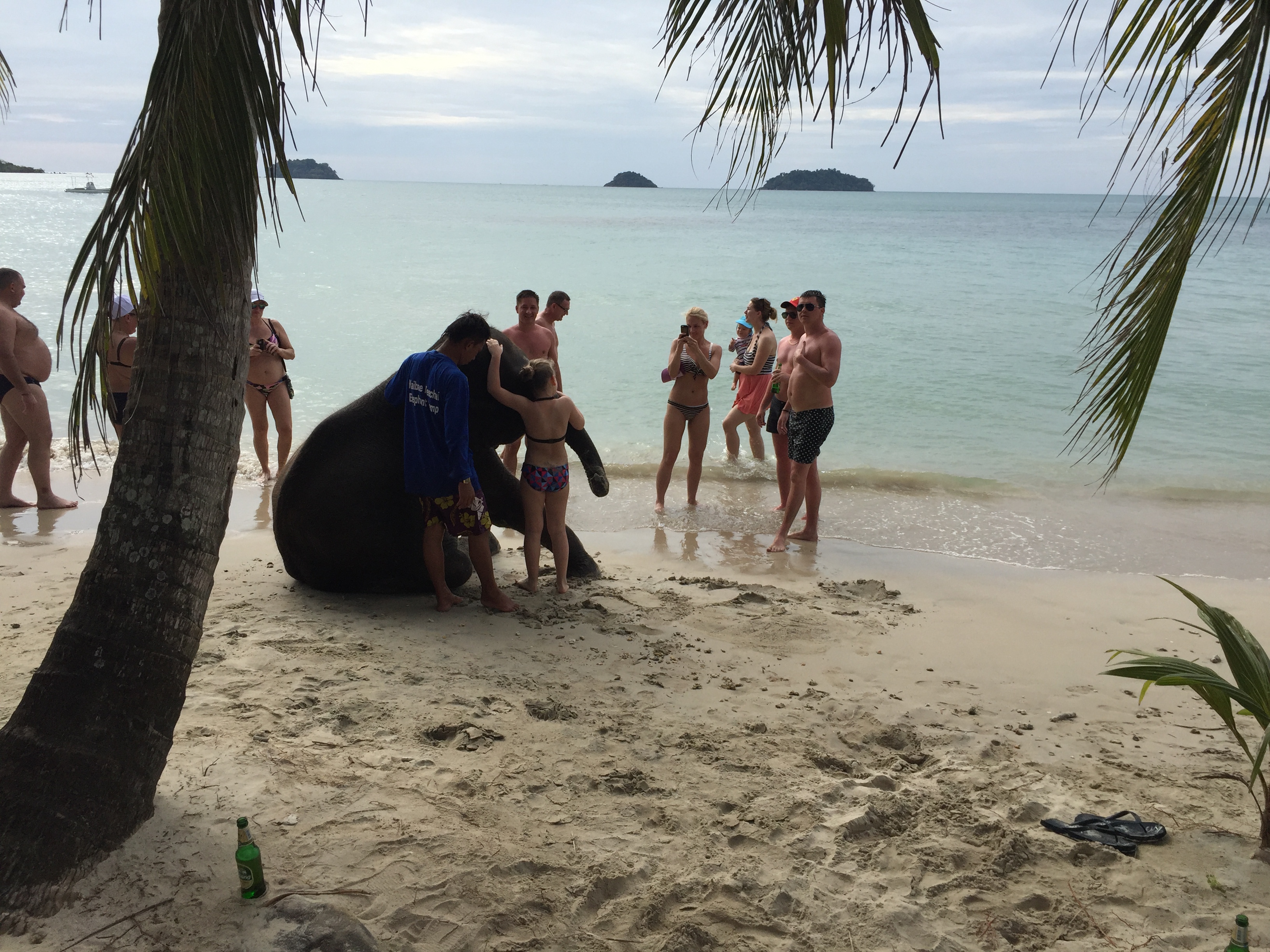 Do NOT Visit Bad Animal Attractions
I understand this one and this goes for many new travellers. I was guilty of this myself once, but it's more to do with the lack of education and awareness given for first time travellers to Asia. So, tiger temples, elephant riding and crocodile sitting are extremely bad activities to take part in and support in Asia. The animals are drugged, beaten, abused and tortured for the sake of a few happy tourists.
Try Use A Light Backpack
Each to their own, but lugging a suitcase around the old pot-holed roads of Asia isn't exactly ideal. I know if you haven't visited before suitcases might be first that comes to mind, but reconsider. I say,  take a backpack and  it doesn't have to be huge. Asia only warrants warm weather clothes most of the time, so flip-flops and cool clothes will be fine!
Street Food Is Even Cheaper In Asia
There may not be empanadas in Asia, but you can get delicious food for even cheaper than on the streets in Latin America countries. Seriously! You can get $1 Pad Thai, or Spring Rolls, Noodle Soup and MORE. The food in Asia is amazing, enjoy!
The Things You Miss Out On Travelling In Groups
Group travel seems to be only with Latin Americans at the moment, especially Argentinians! It's very easy to meet people on the road in Asia and forming new multi-international groups is common and fun. However, wherever you're from starting out as a big group will completely put you in your comfort zone and you won't meet anyone new. Travellers will automatically be more less to approach you and that's one of the best things when on the road – meeting new people! Consider how you're going to travel, I understand if all your friends want to join, but look around you, there are other ways!
"….one of the best things when on the road – meeting new people!"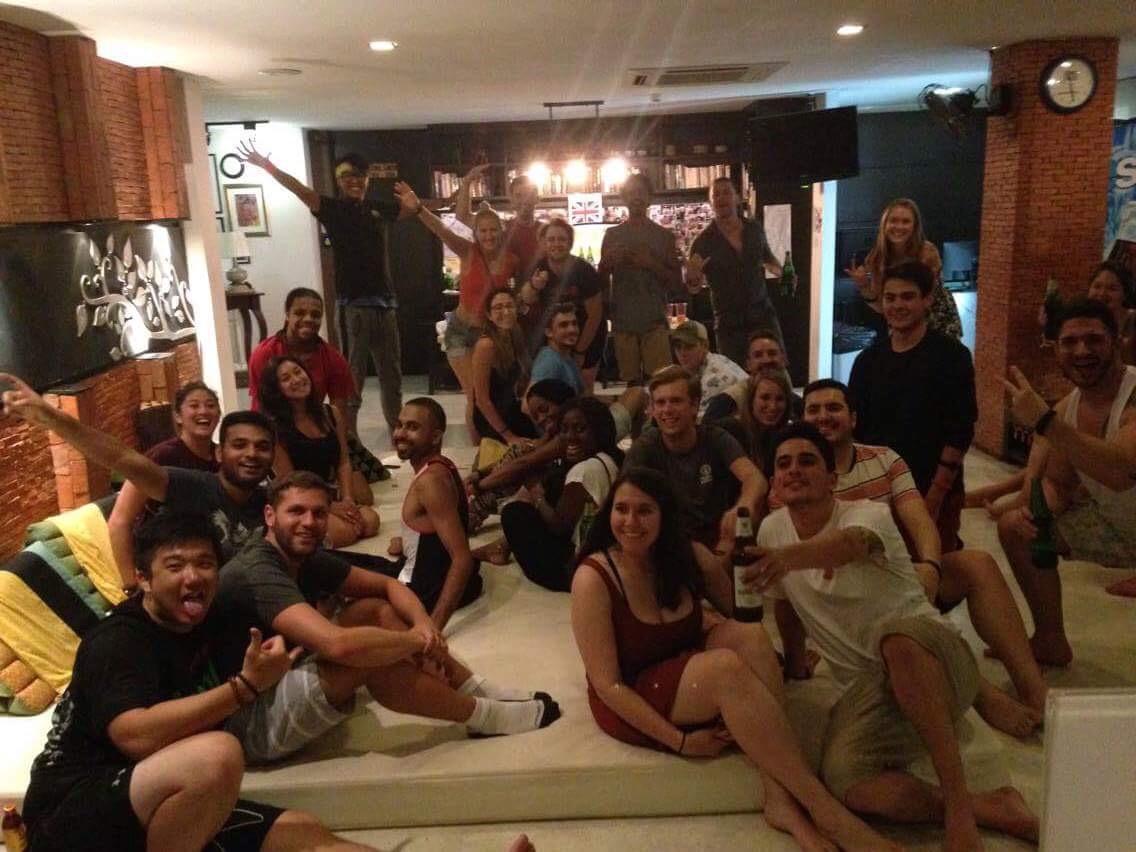 Don't Be Afraid To Go Solo!
Following on from the last point, solo travel for anyone is one of the most invigorating experiences. Try it, Asia is a place made for solo travellers because you'll meet so many incredible people! And you'll be proud of it! You're friends back home will call you loco, but I promise you, it'll be so much more of an experience travelling alone!
To meet fellow travellers online in Southeast Asia, join this group!
We Know You Like To Dance & Party, Well Get Ready…
Asia looks beautiful in the brochure, right? The photos look amazing, the ocean, the animals, the jungle – I agree it is paradise. But Asia has a wild side too. We know you guys can dance and we know you guys can drink, and Asia has plenty of spots for that. Get ready for some of the funnest nights of your life!
Three Week Trips Are Best In ONE Country
This can be advice for anybody, but many Latin's I've spoken to in-particular seem have a limit of 21 days in Asia before flying home. It seems to be the vacation time that's the standard in Argentina, Brazil and Chile. Although it'd be great if you could get more time off, if you only have 3 weeks to travel rather than fly all over and spend your time in only little bits of a country, focus on one! It's a far more interesting way to travel. You get to use one currency and get to explore the variety of one country without wasting time on flights etc! Travelling slower will give you a better experience and save you money too! Take Thailand or Philippines for example, there are so many places to visit in one country!
Article Continued Below…
If You Want A Guide On One Country, Download These!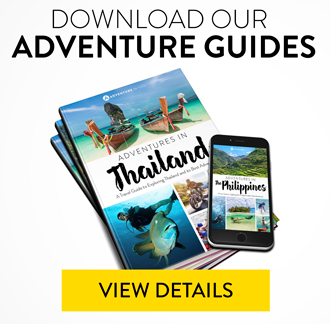 Hostel Etiquette
Whether it's because Latin America travellers are the new nations on the block for international travel in Asia or maybe just down to unique incidents, but hostel etiquette is something to know about! Starting full blown conversations at 6am isn't exactly the way to go, nor is getting frustrated that you can't communicate with staff because of a lack of English. This is what I've seen, so maybe not a criticism as such but just a good point for ALL travellers!
Beaches In Asia Are As Good As The Caribbean
For any of you from South America, you have access to a lot of beach in most places. In Asia, you don't only have access but you have access to some of the best beaches in the WORLD. If you go to the Philippines especially, and parts of Cambodia and Thailand the beaches are white sand paradisal lands only matched by the Caribbean side!
Girls, Guys WILL Talk To You!
Most of the time, the best energy you'll feel is from anyone in Latin America. They like to chat, party, dance and laugh; they are the best at that and I love it. But one thing I witnessed more than once is how shocked some Latin American women behaved when guys try strike up a conversation with them. It was like their guard is immediately raised and they were on the defensive.  In my time in the Latin continent it was overwhelming the attention any gringo got from all locals, everyone was an open book. In Asia, guys and girls can be very flirtatious, open and curious so allow that to happen. Embrace that you're travelling and you're free, remember that. I was amazed one time I saw four inappropriately, way over-dressed girls from Chile standing around on Khao San Road, shunning any new travellers chatting to them. It only added to their own ego. It was hilarious because it was like thought they were models in a nightclub! Everyone's been rejected before but that was just embarrassing for them! Anyway, chat, make friends and go on random experiences, that is travelling!
"In Asia, guys and girls can be very flirtatious, open and curious…"
However, Keep Living Your Dreams
There are no other nationalities in the world I'm more fond of than in Latin America. Their strength and energy alone, there spirit and culture is the most attractive, luring and mysterious in the world. I hope you guys take some points on board, but keep living your dreams in Asia. It's great to see so many people now experiencing the travel life and Asia is the best place to start this.
——————————————————————————————————–
SPANISH VERSION
Queridos Latinoamericanos, Lean Esto Antes De Venir A Asia
Como ahora el Sudeste de Asia es más popular que nunca, muchas personas de diversas naciones se están reuniendo para experimentar y conocer sus prístinas playas y su cultura misteriosa. Solo Tailandia estimar atraer a más de 30 millones de turistas durante el año 2017; y entre Vietnam y Camboya, esperan un crecimiento hasta de un 15% en el turismo, con estas cifras no se espera que en el futuro este fenómeno se disminuya o desacelere. Desde que me aventuré por primera vez a Asia en el 2012, y pase allí la mayor parte de un año, con mi reciente regreso he visto que se han generado muchos cambios, uno de ellos evidentemente es la creciente llegada de viajeros latinoamericanos.

Tiempos Latinos

He pasado mucho tiempo en América Latina en los últimos años, especialmente en México y Cuba en 2016 y en varios países de Sur América entre los años 2014-2015. Me encanta la cultura, los países, la vibra, la tierra, los misterios y todo lo relacionado con la cultura latina. Realmente espero poder comprometerme en un corto plazo con un viaje decente para Centroamérica, y a su vez pronto regresar a Sudamérica.
Todo esto dicho, es bastante obvio que los latinoamericanos están en "la infancia" en el tema de viajar a Asia. Me gustaria dirigir esto en particular hacia argentinos, brasilenos y chilenos.Parte de trabajar en este tema de viajes es guiar a la gente acerca de ciertos comportamientos y en que "se debe o no hacer" como consejo de alguien que trabaja en viajar todos los días y vive de ello en este momento, ¡pensé que escribir sobre esto puede ayudar a estos nuevos viajeros latinoamericanos! En caso de que no sabía, ofertas de vuelos se han vuelto significativamente más baratos para viajar desde América Latina y América del Sur en el último par de años, y Asia se está comercializando como un gran destino para visitar.
**Me gustaría hacer que los lectores conscientes de esto es ayudar, educar y aumentar la conciencia. Este artículo se basa en mis observaciones que han pasado recientemente el tiempo en Asia. No significa que cada viajero latino sea culpable, es para aumentar la conciencia debido a la fuerte afluencia de viajeros latinos que visitan Asia.
Por Favor Amigos Aprende Un Poco De Ingles
Me sorprendió saber que la mucho de los sudamericanos, en su mayoría brasileños y argentinos, no hablan inglés. Quiero decir, si usted no habla el idioma o maneja el idioma local en el sudeste de Asia, no se preocupe nadie espera que usted lo haga, pero sin duda si se espera que hablen ¡el idioma más universal! Por muchas razones esto limita su experiencia porque no le permite integrarse con los viajeros o los locales. En segundo lugar, usted estará en una posición más vulnerable en la que es probable que esté siendo "estafado" por su falta de habilidad para regatear en ciertas situaciones y la habilidad para comprender lo que se le quiere comunicar a usted.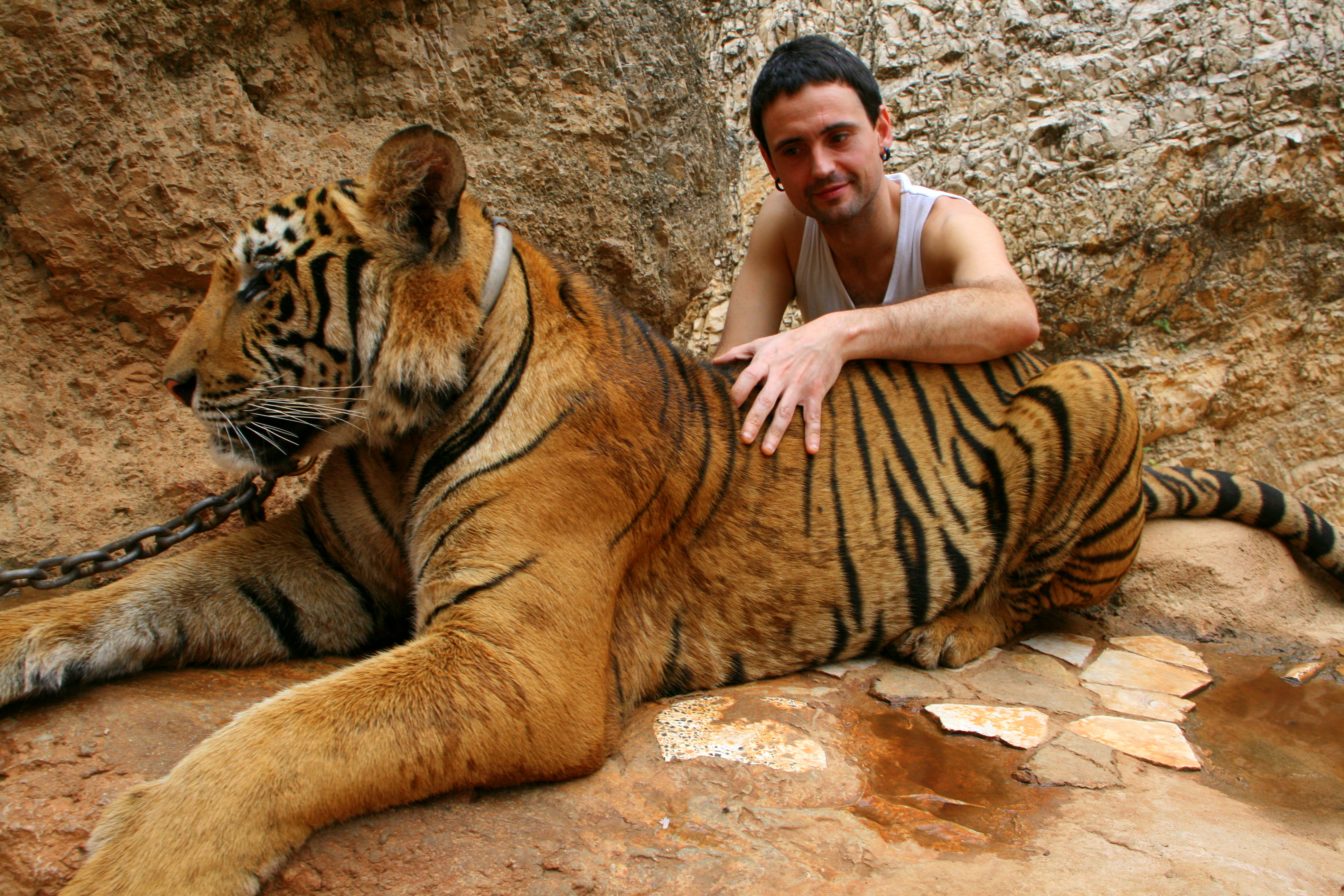 No Visite Las Atracciones Con Animales
Entiendo lo atractivo de esta actividad, y esto va para muchos nuevos viajeros, de hecho yo mismo fui culpable de caer en esto una vez, pero es más por la falta de conocimiento y concientización de los viajeros primerizos a Asia. Por lo tanto, los templos de tigre, montar a un elefante y sentarse sobre un cocodrilo son actividades extremadamente malas para participar y apoyar en Asia; Los animales son drogados, golpeados, abusados ​​y torturados por ver a unos pocos turistas felices. Tengo el deber de hacer una lista de atracciones con animales que no se deben apoyar, y las puedan consultar pronto en mi blog.
Trate De Usar Una Mochila Ligera
Cada uno por su cuenta, pero arrastrando una maleta alrededor de las antiguas vías de Asia no es exactamente ideal. Sé que si no has visitado antes maletas podría ser la primera que viene a la mente, pero reconsiderar. Digo, toma una mochila y no tiene que ser enorme. Asia sólo garantiza ropa de clima cálido la mayor parte del tiempo, por lo que los flip-flops y ropa fresca estará bien!
Los Alimentos Callejeros Son Aún Más Baratos En Asia
Puede que no haya empanadas en Asia, pero se puede conseguir comida deliciosa para incluso más barato que en las calles de los países de América Latina. ¡Seriamente! Usted puede conseguir $1 Pad Thai, o rollos de primavera, sopa de fideos y MAS. La comida en Asia es increíble, disfrutar!
Cosas Que Puede Perderse Por El Hecho De Viajar En Grupo
Los viajes en grupo parece ser culturalmente  la preferencia de los latinoamericanos. Quiero decir, por supuesto, otros viajeros de otras naciones viajan de esta manera. Es muy fácil encontrar a más gente en un viaje a través de Asia y formar nuevo grupo multi-internacional, de hecho esto es muy común y divertido; sin embargo, comenzar su viaje con un gran grupo lo pondrá en una zona de confort y no conocerá a nadie nuevo. Los viajeros automáticamente no se acercaran a usted y esto es una de las mejores cosas cuando viajas ¡conocer gente nueva! Considere cómo va a viajar, entiendo que todos sus amigos quieren unirse, pero mire a su alrededor, ¡hay otras maneras!
No Tenga Miedo De Viajar Solo!
En complemento a mi punto anterior, viajar solo para cualquiera es una de las experiencias más vigorizantes, pruébelo, Asia es un lugar hecho para los viajeros solos porque conocerá a tanta gente increíble ¡Y usted se sentirá orgulloso de ello! De vuelta a casa sus amigos le llamará loco/a, pero se lo puedo garantizar, ¡tendrá muchas más experiencias que contar si viaja solo!
Para conocer a otros viajeros en linea en el sudeste de Asia, unirse a este grupo!
Sabemos Que Te Gusta Bailar Y Divertirte, Bien Preparate …
Asia se ve hermosa en el folleto, ¿verdad? Las fotos se ven increíbles, el océano, los animales, la selva – estoy de acuerdo es el paraíso. Pero Asia también tiene un lado salvaje. Sabemos que ustedes pueden bailar y sabemos que ustedes pueden beber, y Asia tiene muchos lugares para eso. ¡Prepárate para algunas de las noches más divertidas de tu vida!
Los Viajes De Tres Semanas Son los Mejores Para Conocer Un Pais
He hablado mucho de tener un límite de 21 días en Asia antes de volver a casa. Parece ser el tiempo de vacaciones que es el estándar en Argentina, Brasil y Chile, en fin. A pesar de que sería genial si usted pudiera viajar por más tiempo, si usted sólo tiene 3 semanas para viajar céntrelos en un solo país y no en pequeños viajes en varios países. Es una manera mucho más interesante de viajar. Tiene la oportunidad de utilizar una moneda y llegar a explorar la variedad de un país ¡sin perder tiempo en vuelos, etc.! Viajar con más calma le dará una mejor experiencia y le dará la opción de ¡ahorrar dinero también! Viaje a Tailandia o Vietnam por ejemplo, ¡hay tantos lugares para visitar en un país!
Tenga Un Comportamiento Apropiado En El Hostel
Ya sea porque los viajeros provenientes de América Latina que son las nuevas naciones en el bloque de viajes internacionales o solo sea por casualidad el único viaje hecho en Asia, pero ¡debe saber el comportamiento propio de un Hostel!  Comenzar conversaciones ruidosas a las 6 am no es exactamente el comportamiento a seguir, ni tampoco demostrar frustración cuando no se puede comunicar con el personal del Hostel. Esto es lo que he visto, así que quizás no es una crítica como tal, pero sólo un buen consejo para TODOS los viajeros.
Playas De Asia Son Tan Buenas Como El Caribe
Para cualquiera de ustedes de América del Sur, tienen acceso a un montón de playa en la mayoría de los lugares. En Asia, no sólo tiene acceso a algunas de las mejores playas del mundo. Si vas a Filipinas especialmente, y partes de Camboya y Tailandia las playas son de arena blanca paradisal tierras sólo emparejado por el lado Caribe!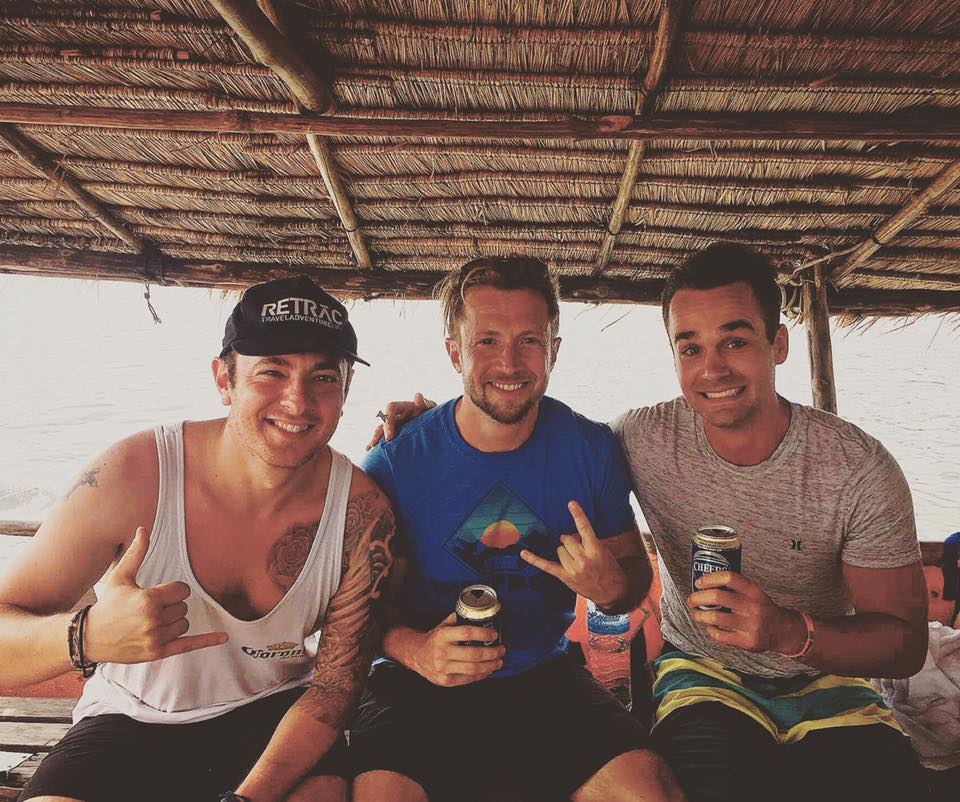 Chicas, Los Chicos Intentaran Siempre Hablar Con Ustedes!
La mayor parte del tiempo, la mejor energía que usted sentirá es de cualquier persona en América Latina. Les gusta charlar, bailar, bailar y reír; Son los mejores en eso y me encanta. Pero una cosa que he presenciado más de una vez es lo sorprendidas que algunas mujeres latinoamericanas se comportaron cuando los chicos intentan iniciar una conversación con ellos. Estaban a la defensiva. En mi tiempo en el continente latino estaba abrumando la atención que cualquier gringo recibió de todos los lugareños, todo el mundo era un libro abierto. En Asia, chicos y chicas pueden ser muy coqueta, abierta y curiosa así que deje que eso suceda. Abrace que estás viajando y eres libre, recuerda eso. Me sorprendió una vez que vi cuatro chicas mal vestidas de Chile que estaban de pie alrededor de Khao San Road, evitando a los nuevos viajeros charlando con ellos. Sólo agregó a su propio ego. Fue divertido porque era como pensar que eran modelos en un club nocturno! Todo el mundo ha sido rechazado antes, pero que era simplemente vergonzoso para ellos! De todos modos, charlar, hacer amigos y ir en experiencias al azar, que está viajando!
"…En Asia, chicos y chicas pueden ser muy coquetos/as, abiertos/as y curiosos…"
Sin embargo, sigue viviendo tus sueños
No hay otras nacionalidades en el mundo. Me gusta más que en América Latina. Su fuerza y ​​energía por sí solas, allí espíritu y cultura es la más atractiva, atrayente y misteriosa en el mundo. Espero que ustedes tomen algunos puntos a bordo, pero sigan viviendo sus sueños en Asia. Es genial ver a tanta gente ahora experimentando la vida de viaje y Asia es el mejor lugar para comenzar esto.