Tour Intro
Piha is a quiet yet popular place that includes surfing, black beaches, rugged rocks and trickling waterfalls. The trip is about 1.5 hours from downtown Auckland. Auckland 360 are a new company on the block, typically focusing on being a transport shuttle service.
About The Trip
The day began with Chris, one of the co-founders of Auckland 360 picking me up from my house in Ellersie. The other customers on the tour were already on the bus and had been picked up already.  Chris drives a mini-bus that can sit around 12-16 people. He has a microphone at the front near him so he can address the passengers about the itinerary and what to expect for the day.
After a one-hour drive from Auckland and its environs we reached the Piha Beach lookout. This spot was perfect a quick break, whether to take a selfie or have a bit of fresh air. The view was stunning and the rugged Lions Rock is the landmark to glare at. After that, a few passengers were to be dropped off at their respective lodges and hostels for the night. One place Chris is particularly familiar with as it is a popular location is Piha Beach Stay. It has a cosy set up, is out in the back roads of Piha and the back garden is the base of a iconic pinecone shaped mountain. Almost like mogotes you would see in Vietnam and Cuba.
After some drop offs for customers to their respective lodges, the rest of us headed to Kitekite (pronounced kittykitty). After a short 30-minute stroll past lush greenery and trickling streams there it appeared, slightly uphill the waterfall Kitekite. The waterfall is refreshing as is the swimming hole that is below.  A great place to take some photos, take a step back and relax under the Auckland sun.
After Kitekite Falls, we headed to Piha beach. Stunningly dark, rugged but even more beautiful, this place is awesome for a Panoramic view. We walked in the squeaky black sand whilst others around us sunbathed and frolicked. The waves are rugged and really choppy, and although they are known to be some of New Zealand's most famous, they should only be for experienced surfers.
Lion Rock, is Piha's most famous natural landmark. If you want to get some top views on Lion Rock, there are some stone steps that you can climb. Reaching halfway and the furthest legal point, it takes around 5 minutes. Once you reach there, the backdrop and views of Piha are truly spectacular.
The Review
Chris was pleasant and happy to show people around. He dropped everyone where they needed to be. His tours are mostly for drop offs but with these short tours added in, they are more suited for smaller, intimate groups. If you're looking for some transport, either one way or return, or a half day tour without the hassle, Chris and Auckland 360 maybe ideal for you. They aren't a complicated company, nor expensive. It is what it is, but you certainly get to see these popular spots, almost in an independent way, which for some is great. It feels you are going on a trip with friends, but with everything else arranged.
Links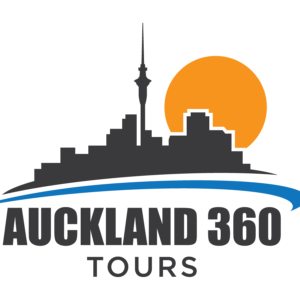 Website: Auckland 360
Facebook Page: Auckland 360