In recent years, Southeast Asia has become a beacon destination for solo travel. Initially led by the lush shores of Thailand, now neighbouring countries like Vietnam, Cambodia, Philippines, and Indonesia are all major destinations in the region.
And who wouldn't be lured by outstanding beaches, verdant jungles, fascinating wildlife, delicious food, and affordable prices?
Southeast Asia is THE place to travel solo. Whether you're venturing on a loop from Thailand to Laos to Vietnam to Cambodia or staying in social hostels, you'll always meet fellow travellers to share your experiences with.
The gateway to Southeast Asia really needs no introduction. Bangkok, the capital of Thailand, is a perfect way to meet fellow travellers, many of which are starting out on their Southeast Asia adventure.
With long-standing and top-rated hostels like Nappark Hostel being at the forefront of social hostels, it's almost impossible not to meet fellow solo travellers. Bangkok is usually a place to explore for a few days and then head north to Chiang Mai or south to the southern Thai islands. That's pretty much the itinerary for most solo travellers starting out in BK.
Khao San Road is famous for travellers and although it isn't what Thailand is about in general, it still has a reputation of a must-visit.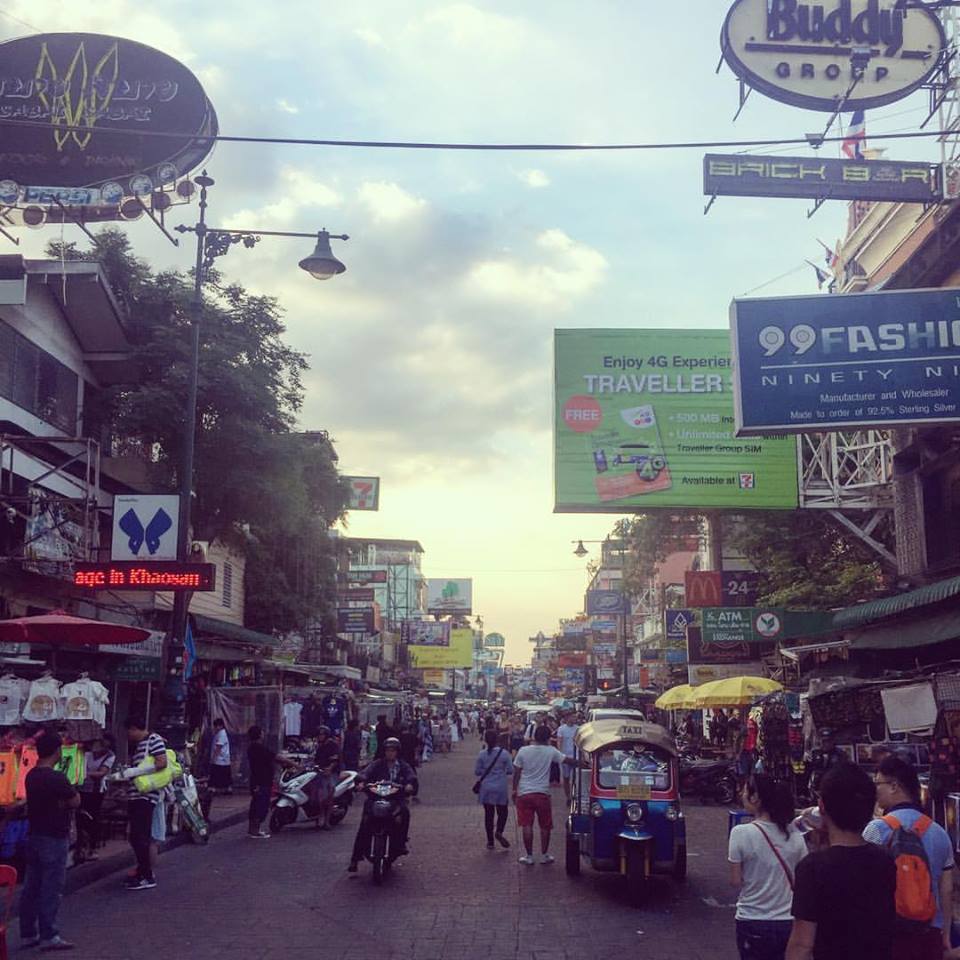 Koh Tao
Known for being the best in Southeast for beginner scuba divers, Koh Tao in recent years has built up a good-vibe community. Although there have been some terribly unfortunate incidents in Koh Tao that have made the tabloids go over-board on the headlines, Koh Tao is still a great place to meet fellow Southeast Asia solo travellers.
Learn how to scuba dive, relax by the beach and congregate with fellow travellers is what it's all about here. We suggest you check out Mojo Divers if you want to learn how to dive. If you make contact with them, they'll even pick you up as you arrive on the island!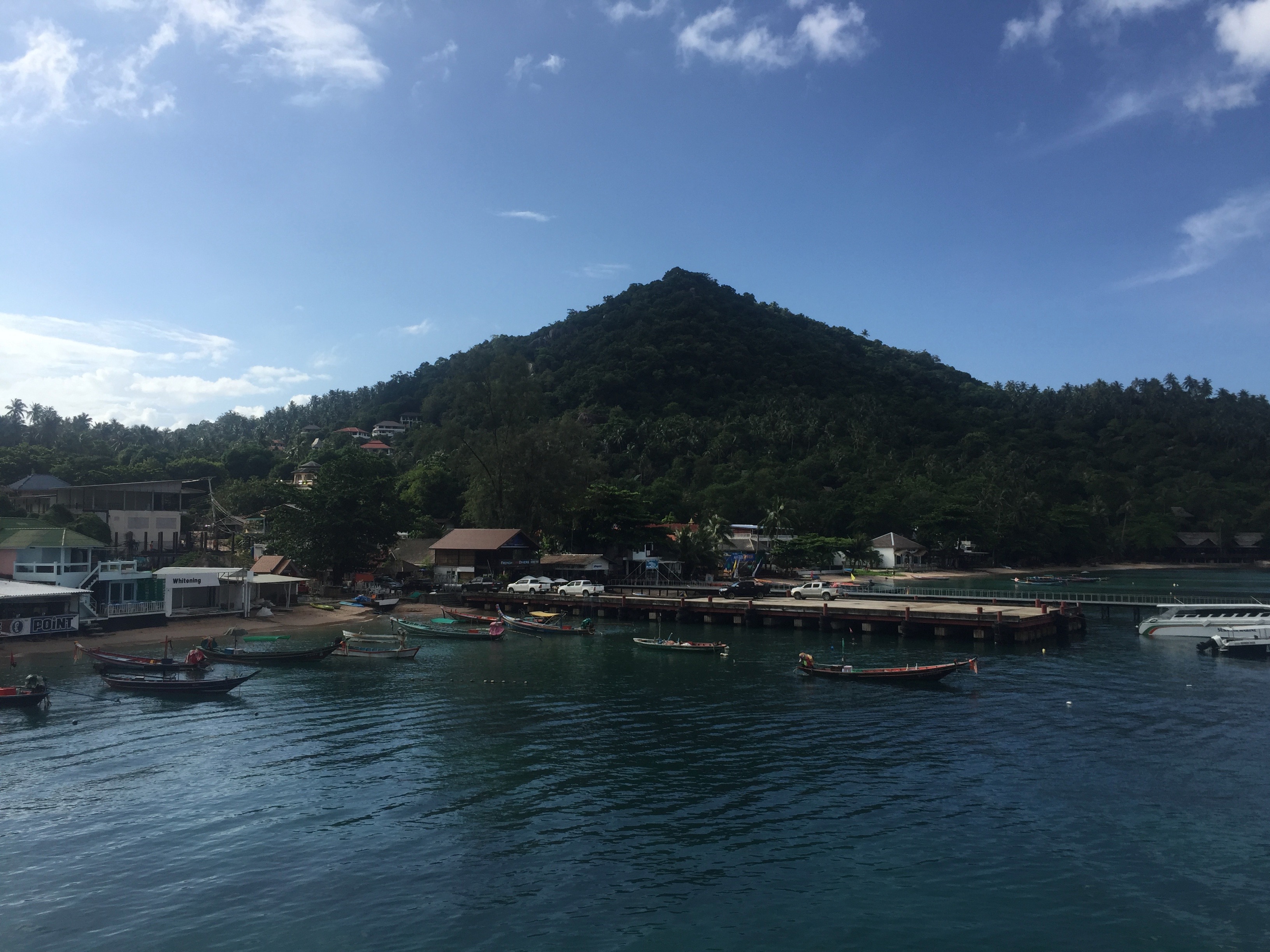 Koh Phangan
Koh Phangan is the home of the Full Moon Party so without question this is ideal for solo travellers. What started out as a small hippie-trance event has now turned into tens of thousands of travellers partying on the beach each month, to celebrate the full moon.
Haad Rin is where the extreme action takes place and where everyone heads to for the FMP but in Baan Thai, 20 minutes out is a place where you can find balance. One of the original hostel companies, Dancing Elephant, has made the switch to Baan Thai, now Dancing Elephant Beach Club. It's here where you can enjoy the beauty of Koh Phangan and take your pick when to catapult yourself into the party.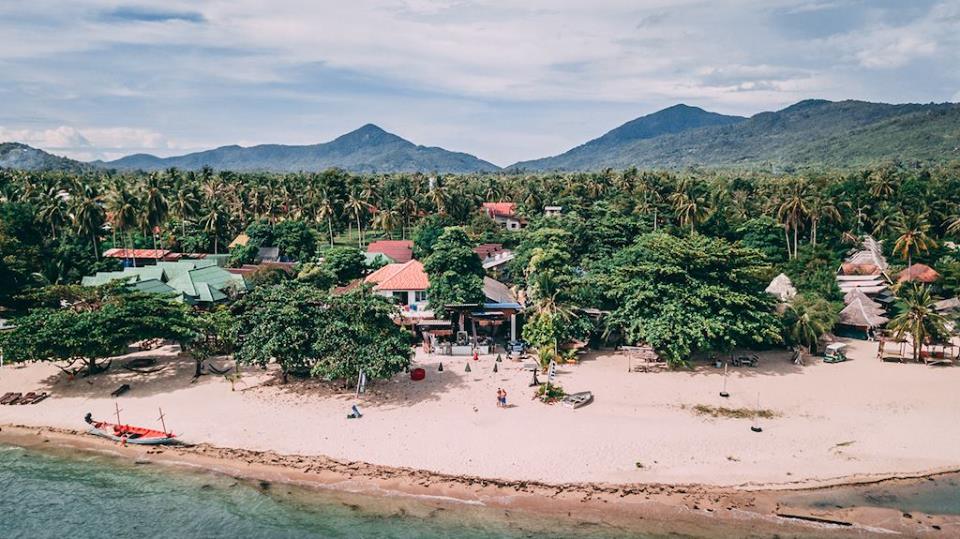 Boracay
Back after a six-month shutdown due to environmental concerns, Boracay is back as the Philippines' prime tourist location. The buzz is back on this tiny island with its white sand and turquoise waters. A paradisiacal place to meet fellow Southeast Asia solo travellers.
If you're looking for that destination that attracts travellers who want a good time, Boracay fits the bill in the Philippines. Frendz Resort Hostel is the place to stay for that with cool bamboo décor, a pool and a bar and restaurant for solo travellers to get together.

Hanoi
Hanoi is no stranger to busy streets and even though many of them are scattered with non-stop motorbikes, there's still a vibrant scene here for solo travellers. Head to the Old Quarter for outdoor seating, backstreets and 50c beer.
If there's any hostel group in Vietnam that is the best at bringing people together, it's non-other than Vietnam Backpacker Hostels. In Downtown, it is definitely a place that is eccentric and exciting. You'll definitely meet fellow solo wanderers for life here.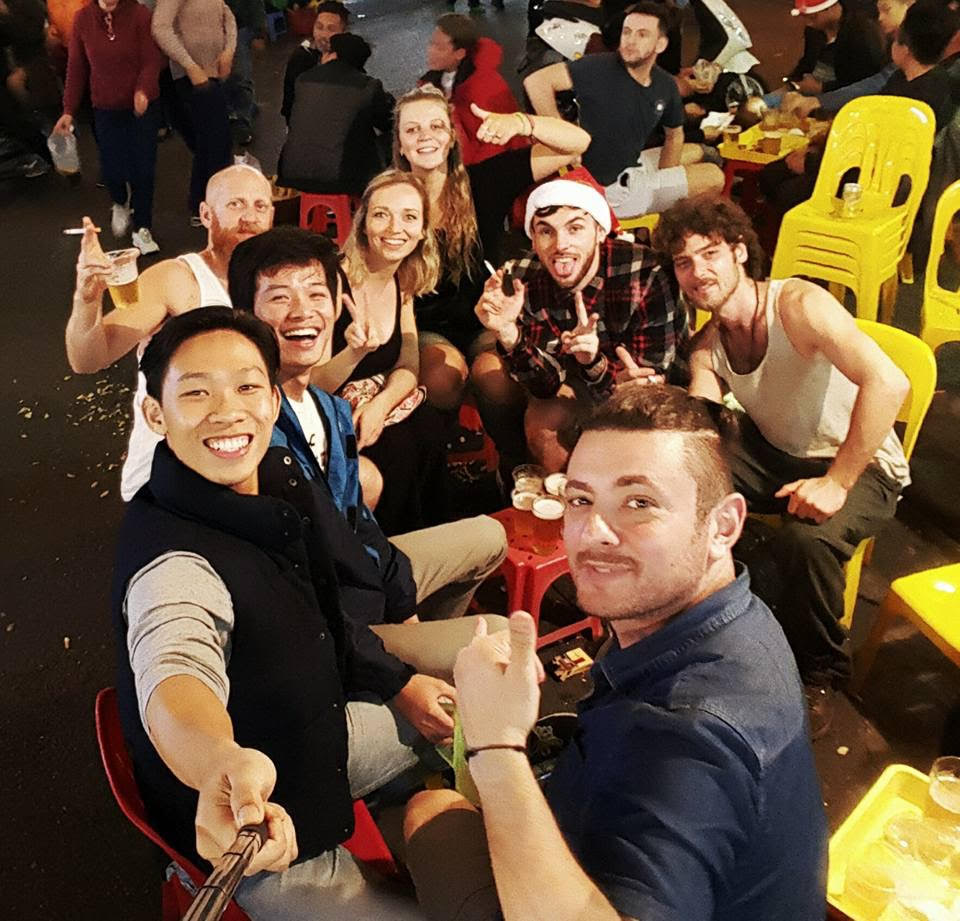 Siem Reap
Angkor Wat, the most precious and popular historical site in the whole of Southeast Asia, is the staple of Cambodia. Situated on the outskirts of Siem Reap, this is a must-visit.
While all kinds of visitors will pour into to experience this 12th-century complex, solo travellers are one of the mainstays. Siem Reap is improving as a city and with the bubbling Pub Street the easy place to socialise and meet people; it's easy to see why.
Mad Monkey Siem Reap have been around since 2011 and still stands as one of the main places to meet Southeast Asia solo travellers.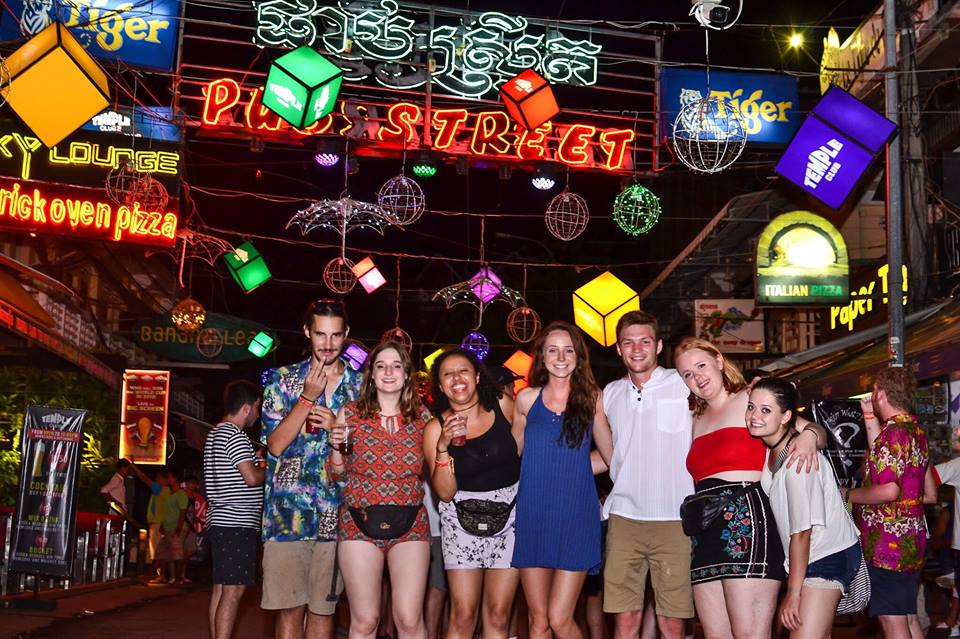 Bali 
The Bali boom is still blazing with record numbers visiting. Bali has turned into an eco-paradise that feels separate from the rest of Indonesia.
From rice terraces to surfing to historical temples to monkeys, Bali is certainly one to open all the senses. Kuta has often been the go-to place for traveller's years ago but with Seminyak and Lombok now popular destinations for solo travellers. You won't walk many places without seeing someone on the road just like your solo self.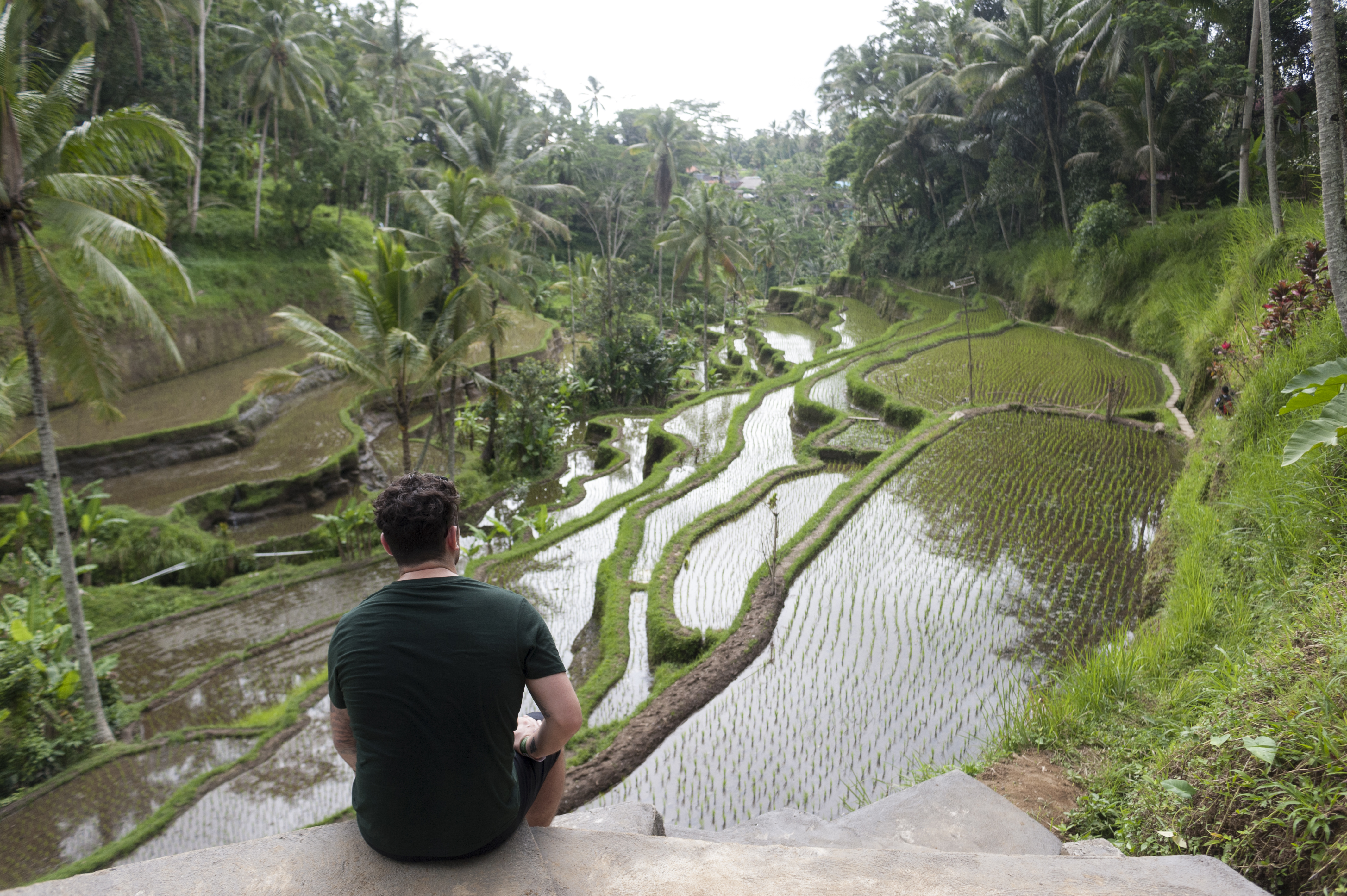 Luang Prabang
Laos is a funny country. Although it doesn't have the tourism that neighbouring Thailand or Vietnam possesses, its location is key. Often visited because it's on the way to both neighbours, Luang Prebang is the stop you take from north Thailand or Hanoi in the north of Vietnam.
With a twist of France but with a curfew, Luang Prabang is mellower than mayhem. Yet, Southeast Asia solo travellers still flock through here for a few days exploring waterfalls, caves, and temples. The solo travellers here are more than likely travelling for several months because it's not a place many travellers fly to directly for a one-off trip.