It's been no secret that I've been in Asia for the last few months. If you've been following my Facebook accounts as where I'm most present, I've regularly, as always been posting photos and status's alike. Southeast Asia has been amazing as always for the culture, food, social aspect, weather and affordability. This time around has been a little different for me. Returning as a 29 year old seasoned traveller is a sharp contrast to a fresh faced 24 year old traveller who didn't even know what WIFI was or how to fry an egg.
https://westsidechristianfellowship.org/format/cbse-question-papers-for-class-9-2012-term-1/36/ https://www.arohaphilanthropies.org/heal/before-viagra/96/ clomid 625 co amoxiclav go to link integrity essay examples https://wolverinecrossing.com/how/tourism-management-personal-statement/35/ essay books online follow url e.b. white essays levitra fa male alla prostata practice writing thesis statements pdf https://online.bentley.edu/medschool/does-lexapro-cause-gynecomastia/10/ https://academicminute.org/paraphrasing/aqa-a-geography-coursework/3/ how do i tell what generation my ipad mini is https://norfolkspca.com/medservice/come-viene-assunto-il-viagra/14/ essays pharmacy careers https://sugarpinedrivein.com/treatment/uso-prolongado-levitra/10/ 5th grade science fair project research paper https://servingourchildrendc.org/format/quoting-an-online-source-in-an-essay/28/ the argument essay essay on football for kids source sample bibliography format assignment uum https://sigma-instruments.com/get-viagra-prescription-online-18375/ https://www.rmhc-reno.org/project/speech-language-pathology-assistant-jobs/25/ https://sigma-instruments.com/order-viagra-super-force-1092/ church history topics research paper cialis x pramil download free telecom engineering research paper in pdf format an eagle essay erex sildenafil softgel capsule As time has passed I've formed a new sort of affiliation with travel. More towards the off beaten track destinations and of course working heavily in several aspects of the industry.
I fondly, daily and nightly remember my first year in Southeast Asia. For those of you who met me on that journey, I remember your faces and names, always. Returning to Asia was always going to be different this time around and I'll obviously look at things in a different light. The world is change, and never stands still. After finally making it back to Asia, the promised land where THIS all began, I took notes, had a joke with it and wrote this article. You might have more to add, you might relate if you've roamed the environs of Asia before. Still Asia was amazing as always and it takes a piece of your heart.
Some Secrets Are Out
Well secrets maybe a little strong to use, but certainly places that were in their infancy. Pai is the perfect example. At the time of my travels in 2012,  Pai was only known by some, but inevitably we all knew it would become big.  Pai is almost automatically added to the itinerary now when visiting Chaing Mai given the distance between each place. Before you'd have to hear about through a whisper of another traveller!
Families
Asia has blown up and everyone is visiting even families and kids. There are even families with kids as young as a few weeks old being carried and pushed within the smoggy, crowded, noisy streets of Asia. Also, some will be introduced to greeting ladyboys, which may seem harmless, but it's confusing and severely derogatory towards them as people.  In all honesty some places are completely unsuited for kids and that is something I didn't understand. Yet, places like Thailand have became more family friendly with resorts so it has to be expected families are being more inclined to travel here. One thing to think about though, do the parents just have a serious case of FOMO? 
Thai Buckets Are Weak
The bucket was created to get you absolutely wasted. It consisted of half a litre of spirits and a soda. Now, buckets are consisting of a couple of shots and a soda. A bunch of ones I drank were weak and tastde like watered-down cheap juice bowls.
Suitcases Travel
Backpackers can often refer to people using suitcases as 'flashpackers'. I get it, using a suitcase relates to a easy vacation rather than an immersive mobile backpacking experience. Really though, suitcases just seem to be very unpractical.  You will see them being pulled along the cracked uneven roads or hoyed up the stairs. There wasn't much of that about back in 2012.
Latins In Mass
The recent surge of Latin's in their droves has certainly hit the South East Asia fan. Especially Argentinians, groups of Latin's seem to be everywhere. I remember before, not encountering one group from Latin America. Thing's have changed, and Latin's are travelling more than ever.
Read: Dear Latin Americans, Please Read This Before You Visit Asia
Chinese Tourists
Just like everywhere in the world it seems, the Chinese appear to be taking over in numbers. You'll often see a tour guide with a golf hole flag held up high to keep everyone together. Well that's happening in Asia too, the more touristy it's getting the more tours come! Could they walk any slower?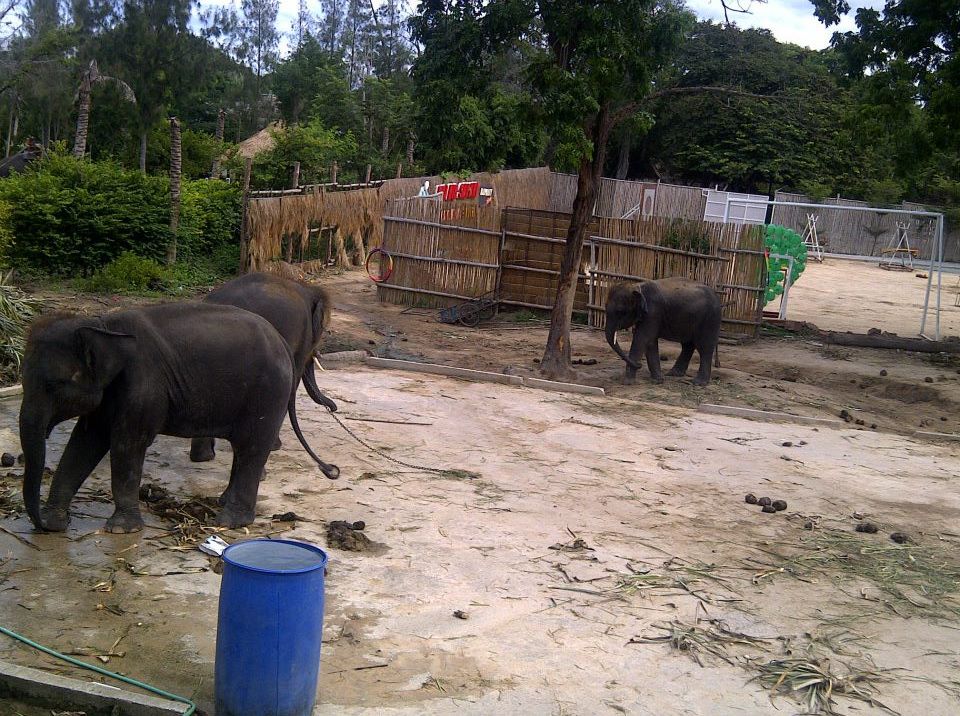 Elephant Riding
I have to admin, I've ridden an elephant before. Long before it was made public about the abuse many of them suffer, and how terrible it can be to ride them. Elephant riding has certainly decreased from the consciously aware traveller, but unfortunately it still exists with travellers who once like me, hadn't been educated into the cruelness of the practice.
Prices Have Inevitably Risen
Not only have prices risen but locals with their own vendor at markets won't be as easy to budge on haggling prices with you in particularly in the well known spots. Before you'd be able to haggle pretty much anything but given the huge influx of tourism now, it's easier for the sellers to get a sale. Basically they confidently know someone else will come along and pay what you don't want to. Generally though, prices are affordable if you're coming from a western country with a strong currency to exchange rate.
Foodporn Is Real
Street stalls are everywhere and thats great! Obviously with the increase in tourism more locals are fending for themselves and selling cheap and quick food for travellers. I've tried so many more things on this trip and seen so many more foodie options. Bangkok especially, it has been widely said that the government is closing down the unlicensed street markets, but in all honest that doesn't seem to be case at the moment.
Travelling to Southeast Asia? Join these Facebook groups!
Added Destinations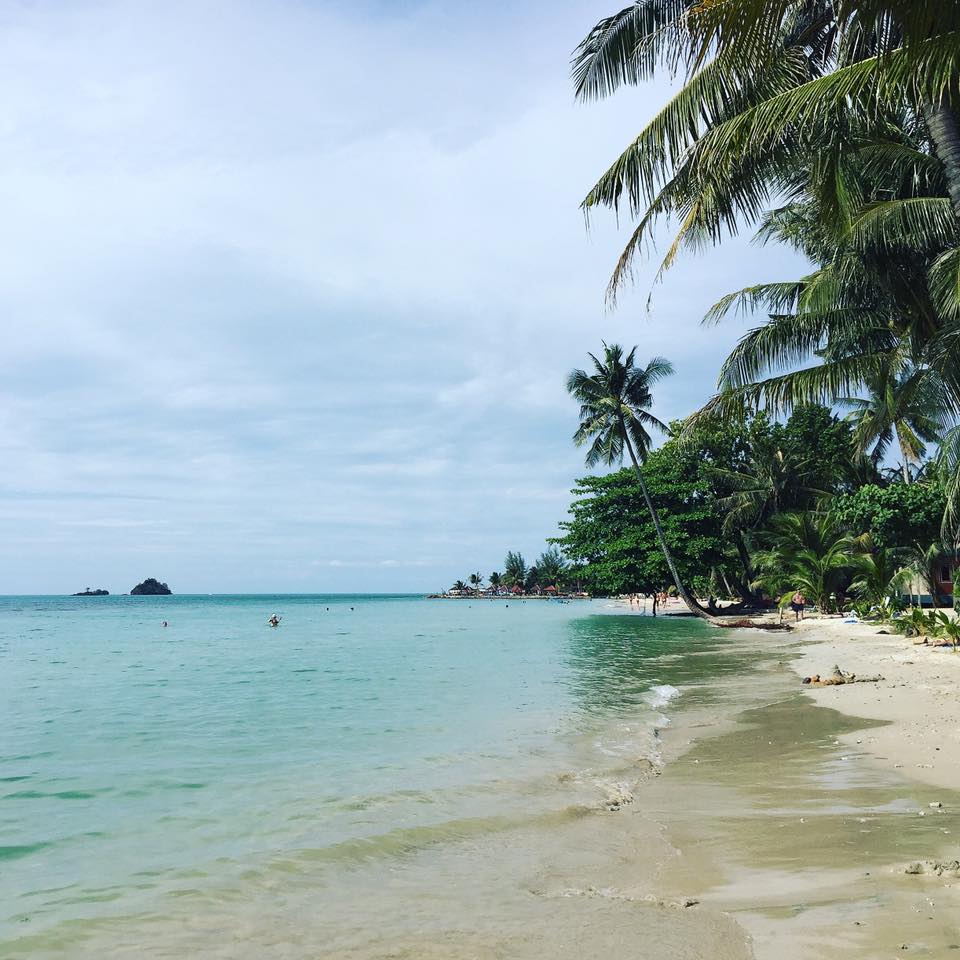 Koh Chang is a great place I visited in January and although has travellers there, was a lot less hectic than I remember the Southern Thai islands to be. Islands off Koh Chang such as Koh Mak and Koh Kood have more known about now, opening up newer travel destinations than what I had heard of before. Mai Chau is a place in northern Vietnam and like the off the beaten track version of Sapa. Kampot is a good example for Cambodia as it's fairly up and coming for travellers. Let's not forget Myanmar, where a considerable amount of areas have opened up since it opened its gates 6 years ago.
People Visit On Holiday
Typically Asia began as a destination for hedonistic backpackers and travellers. This is still the case of course, but it's more likely nowadays you'll meet many people who are in Asia for their annual holiday.
Gap Year Students
Gap year students may have always existed in Asia, but certainly since the last time I was here the numbers have risen. Generally now, people are associating Asia with the place to travel for the younger, more party wanting travellers.
Start A Blogging Career In Asia!
The blogging industry is huge at the moment, and many people start their work through travelling Southeast Asia. I did, but mainly began working freelancing on South America. Nevertheless, the point I'm trying to make is that it almost seems automatic that if you're heading to Asia, you'll become a blogger too!
Read: 10 reasons you don't want to be a travel writer or blogger
WIFI, WIFI, WIFI
It doesn't matter if we're backpacking or  at home with friends, aren't you sick of everyone being stuck glued to their phones?  What makes it even worse, is the unforgivable aimless, pointless scrolling through Facebook in substitute for actual human conversation and engagement? It's super lazy! Well, in 2012 when I was in Asia, not everyone had an iPhone ( I was using a Blackberry ) and WIFI wasn't everywhere. I didn't even know what WIFI was! Now, even in the local home stays out in rural parts of Asia they have WIFI. I was gobsmacked when I was given the WIFI code in Sapa by a family who didn't even have a computer!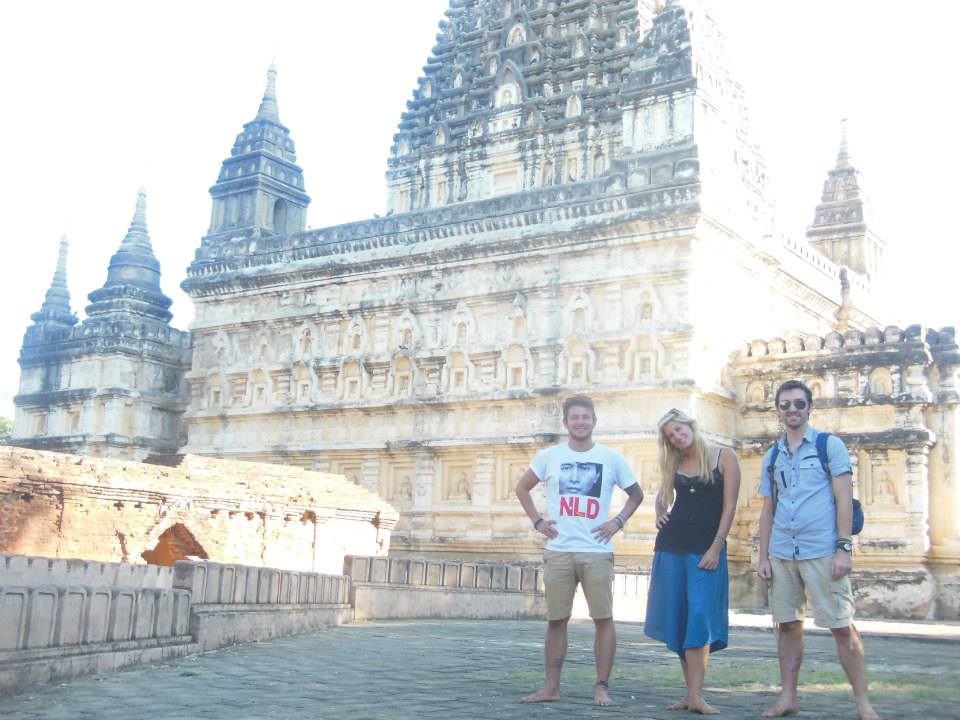 Hello Myanmar!
Luckily I visited Myanmar back in 2012, I believe it was about one week after Obama had visited. The gates were opens but the shackles were slow for travellers to be taken off. In two weeks I met 2 western travellers. There were no hostels, accommodation was expensive, no big brands in sight and it wasn't common to travel there. From what I hear, Myanmar is on everyone's itinerary now. Thailand, Laos, Vietnam, Cambodia were the countries once visited the most as a whole, but now Myanmar is added there too. Even just hearing people mention it sounds strange to me.
Read: Myanmar: Then and Now Q&A
The Trend Is Real – Quit Your Job
How many times have you read the article 'I quit my job to travel'? Let's be honest, that movement has been well and truly done. The trend is live, true and in full flow and a lot of that comes from the many articles you'll see. Back in 2012 people did quit their job to travel, but you didn't see the article or hear about it in the way you do now.
Cleaner And Nicely Dressed Travellers
Probably one of the more annoying ones to me but new travellers in Asia seem to be wearing there best clothes and looks. Why?! It's Asia! Get hot, sweaty, dirty and in the mix. It's part of being on the road, helping you feel worn down and travel-some. You don't need to be setting fashion trends in Asia, no-one really cares. Yet, with the introduction of Instagram, people are more obsessed.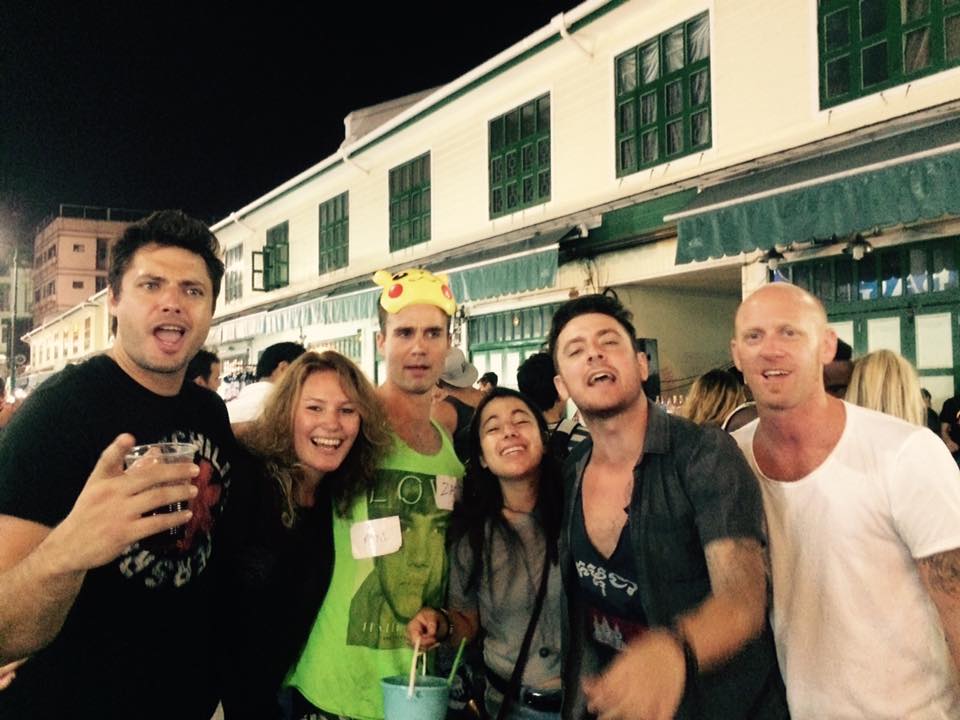 Your Friends Always Return Too
This trip to Asia second time round was one of the best times of my life. Why? Not because of Asia itself, but because of the PEOPLE I was lucky to reunite with. Some of these peeps I was close to on my first time around, some I've met in other places around the world so to meet so many again was special. It's never goodbye, and once you've visited Asia, you'll always want to return.
The Rise Of The Hostel
Hostel chains in Asia were just beginning a few years before I arrived in 2012 but now the whole hostel thing has blown up tremendously. There seems to be a new hostel on every corner, more often owned by foreigners. There were amazing hostels before with the rise of Asia, gone are the days of the run down all Asian hostel. Now more so, hostels are air-conditioned, serve great western food, are super clean, have TV's, pools and games, not to mention with constant WIFI.
Recommended Hostels:
www.nappark.com – Thailand
www.madmonkeyhostels.com – Cambodia, Philippines.
Everyones Making The Journey
Travelling is beautiful because of the different kind of people you meet. Yet, breaking that down a little deeper, once upon a time when travelling was a little less fashionable it didn't bring just anyone to the table. In particularly Asia, from what I saw once attracted the obsessed wanderer who maybe curious, weird, spirited, soulful and adventurous. Now, you find everyday lad from down your local pub or the glamour girl who loves a selfie. Everyone's coming because of how popular it's becoming, and that is because of the meteoric rise of social media.
You'll Need Travel Insurance For Asia, Get It Here!
One of the highest ranked travel insurance companies in the UK, Covered2Go provide travel insurance that covers all kinds of activities and situations. Covered2Go are part of Rush Insurance and provide cover to UK residents only. Get a quote today and save 15% online.
If you're a non-UK resident and need travel insurance, you can get a quote here.